Crawford Frazer
There is almost a 100 percent chance that an earthquake with a magnitude of at least 6.7 will strike California in the next 30 years, according to the U.S. Geological Survey and the California Geological Survey. Yet most California residents — nearly 90 percent — don't have earthquake insurance, according to the California Department of Insurance.
Financial protection from earthquake damage is a serious issue, and one that the March 2011 disaster in Japan has brought to the forefront. But earthquake insurance in high-risk areas is expensive. In an attempt to encourage coverage, lawmakers have introduced federal legislation that could put earthquake insurance within the financial reach of more Californians.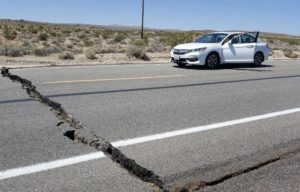 The Earthquake Insurance Affordability Act
U.S. Sens. Barbara Boxer and Dianne Feinstein, both D-Calif., introduced the Earthquake Insurance Affordability Act in March 2011. The provisions of the act would allow nonprofit insurance programs, like the state-sponsored California Earthquake Authority (CEA), to get federal loan guarantees. This would back debt issued by the CEA and give it the means to lower premiums, according to Feinstein.
If the legislation's goals are reached, the CEA could cut premiums by 30 percent or deductibles by 50 percent in the first five years, extending earthquake insurance coverage to 700,000 more California residents. Boxer and Feinstein believe that nearly half a billion dollars in insurance cost savings would be passed along to customers in the form of lower rates.
Qualified programs have to prove their ability to repay the loans. And the CEA would assume all costs of loan guarantees and administration, meaning it would not cost anything for federal taxpayers.
California Earthquake Authority
The CEA is a state-run insurance program dedicated to providing Californians with catastrophic earthquake insurance. It is a publicly managed but largely privately funded organization created after the 1994 Northridge Earthquake, when the vast majority of private insurers stopped issuing policies, according to the Insurance Information Institute.
Earthquake insurance can be a vital safety net for renters and homeowners because earthquake coverage is not included in standard home insurance and renter's policies. Homeowners outside California can buy coverage from private insurance companies.