Emmet Pierce
Few problems have been better documented than the brutal physical and financial toll that alcohol abuse takes on individuals and society.
In the U.S., more than 17 million people suffer from alcohol abuse or dependence, the National Council on Alcoholism and Drug Dependence (NCADD) reports. One of the most widely recognized alcohol-related problems is drunk driving.  Nearly 13,000 people are killed each year in alcohol-related traffic accidents, while hundreds of thousands more are injured.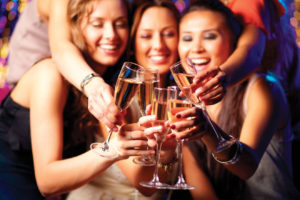 To fight drunk driving and other problems caused by alcohol abuse, the council is planning an Alcohol Awareness Month publicity campaign in April.
People who are cited for driving under the influence (DUI) typically see their car insurance rates climb and often face license suspensions, says Pete Moraga, a spokesman for the nonprofit Insurance Information Network of California. When it comes to insurance rates, "a DUI is the worst thing you can have on your driving record," he says.
There has been a trend toward more responsible drinking by drivers. The federal Centers for Disease Control and Prevention (CDC) reports that incidents of drinking and driving among adults dropped by 30 percent between 2006 and 2010. Even so, the problem remains a serious one.
A DUI can cause your insurance premiums to double, Moraga says. If you get caught while driving under the influence, you may have to pay to have your car towed. You'll also get a hefty fine and possibly lose income due to time away from work. If you hire a lawyer, your expenses could run into the thousands.
Costs associated with DUI convictions vary around the U.S. In Tennessee, the state Department of Safety and Homeland Security says a DUI conviction can cost as much as $5,000. In California, the costs can approach $10,000, according to Moraga. The New York Division of State Police places the typical cost at $8,250.
Among drivers, the young are at greatest risk of driving while intoxicated by alcohol. According to a 2012 estimate by the NCADD, each year more than 6,500 people under the age of 21 die from alcohol-related injuries involving underage drinking. Thousands more suffer injuries.
Mark Willingham, a former law enforcement officer with the Florida Division of Alcoholic Beverages and Tobacco, says the solution rests with education, since cutting off the supply of alcohol to minors is extremely difficult. Teens often network with one another to learn where minors can buy alcohol illegally, he says.
Impaired judgment
People often make the mistake of thinking they can down several drinks and still drive safely, says Richard Weinblatt, a former police chief who is dean of the School of Public and Social Services at Ivy Tech Community College of Indiana. The effects of alcohol make them overconfident.
"The thing with drinking and driving is it is often deceptive," Weinblatt says. "People can become impaired with one drink."
Not everyone has the same level of alcohol tolerance, says Robert Lindsey, president and CEO of NCADD. The best way to determine whether you have an alcohol problem isn't by measuring how many drinks you take, he says. The key factor is what happens when you drink.
If alcohol consumption leads to physical, emotional, financial or relationship problems, you have a drinking problem and it's time to seek professional help, he says. No one is immune from alcohol abuse.
"Like any other chronic illness, alcohol impacts and affects every single segment of our society," Lindsey says.
Because alcohol abuse is widespread, insurers try to screen out excessive drinkers when they sell life and health policies, says Jim Armitage, an insurance agent in California. If your consumption is high and you are honest about it on your application, your rates will be higher than average. Currently, if you have an alcohol-related medical condition, it may make it difficult for you to win approval from an insurance carrier for an individual policy.
Scott Hauge, president of the Small Business California trade group, says this will change under the federal Affordable Care Act (ACA). Starting in 2014, insurance companies can't deny coverage to people with preexisting medical conditions, he says.
The financial toll
While drinking and driving is a big concern, it isn't the only problem associated with alcohol, Lindsey says. The CDC reports that in 2006, the costs of alcohol abuse to society  reached $223.5 billion. The costs were due mainly to losses in workplace productivity, followed by expenses associated with medical treatment, imprisonment and car crashes.
According to NCADD, at any given time up to 40 percent of the hospital beds in the United States – excluding those used for maternity or intensive care patients – are used to treat health conditions related to alcohol consumption. Families with alcohol problems use the health care system twice as much as families without them.
About three-fourths of domestic abuse is connected to alcohol intoxication, according to the NCADD. And up to three-fourths of crimes are committed by those under the influence of alcohol.
Ninety percent of acquaintance rape and sexual assault on college campuses involves the use of alcohol by the perpetrator, the victim, or both. Acquaintance rape is committed by someone the victim knows.
Lindsey says more information about alcohol abuse and treatment is available on the NCADD website.