If you're an Arizona resident looking for insurance, you're in the right place. We've compiled all the info you need to help you find home, auto, life, health or long term care insurance right here on this page.We recommend you read it over, contact the Arizona Department of Insurance at (602) 364-3100 with any questions, and let us help you find the coverage you need today.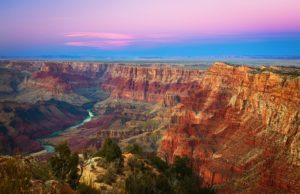 All Arizona drivers are required to license their vehicles and provide proof of sufficient financial responsibility to operate their vehicles,
including the purchase of these state-mandated insurance coverages:
Bodily Injury: A type of liability insurance covering medical expenses, lost wages, and pain and suffering due to an accident at which you are at fault. Minimum requirements are $15,000 per person and $30,000 per accident.
Property Damage: Another type of liability insurance which pays for property damage you cause in an accident. Includes damage to other vehicles, buildings, fences and road signs. Minimum coverage is $10,000.
Following are some facts you should consider about insuring your vehicle in Arizona:
The law requires at least minimum amounts of insurance for every vehicle owned and operated within state limits.
Your vehicle must be insured in order to register it within state lines.
If you are involved in an accident and do not hold insurance, you are financially liable for injuries and property damage you cause others.
Everyone who drives will most likely need auto insurance at one time or another.
If you do not obtain auto insurance, you could receive a ticket and fine in the amount of $250-$750, lose your driver's license and vehicle registration, and be sued by any driver with whom you are involved in an accident.
To lower the cost of your car insurance, take these practical tips to heart:
Drive safely.
Set deductibles at the highest possible levels.
Don't drink and drive.
Inquire with your insurer about any discounts available, such as multiple-auto or multiple-policy discounts.
Find out what insurance will cost before you buy a car.
Maintain a good payment record.
Arizona is a moderately-regulated state in terms of health insurance rights, with provisions in place to help both the consumer and the health insurance companies.
Arizona has in place a guaranteed renewal policy that forbids health insurance companies from terminating your policy because of illness. As long as you do not violate the terms of the contract agreed upon with the insurance company, your policy must be renewed.
Insurance companies are required to cover any newborn or newly-adopted child for 31 days if the insurance policy already covers dependents. After the 31-day period, the policyholder is responsible for adjusting the policy accordingly.
In all other aspects, your state does not mandate the availability or type of insurance insurers offer. Many tailor policies to the specific consumer as they see fit.
That means you should be aware of the following facts:
If you have a pre-existing condition, you might not receive coverage for that condition, or you might be faced with a waiting period.
You may be charged a higher premium for having a pre-existing condition.
As you get older or your health declines, you may face higher premiums for your health insurance coverage.
Keep these tips in mind when looking for coverage:
Carefully review the insurance policy and contact the insurance company or agent if you have any questions.
Review the section of your heath insurance policy entitled "exclusions and limitations" to find out what won't be covered.
Find out the frequency at which the insurance company increases its rates and how age changes your rates.
When buying a managed care plan, make sure the provider's directory includes suitable doctors, hospitals and other care providers convenient to you.
Look for "health plan report cards" that assess quality of care and consumer satisfaction among the various health care plans.
Call the insurer's call center phone number to see how long it takes them to respond.
If you have pre-existing conditions or other special needs, check with a doctor or a support organization to see if they have health insurance recommendations.
Buying a house is one of the biggest investments you'll ever make. And while your mortgage lender may require you to carry a minimum home insurance policy, you'll want to make sure your property and belongings are adequately protected in case disaster strikes.
But home insurance in your state has two additional protections built in:
(1)   It protects you from legal damages if someone is injured on your property
(2)   It provides you with funds should you be unable to live in your home after a disaster, like a flood or fire
These additional provisions can be especially valuable if the unexpected strikes.
According to the Insurance Information Institute (I.I.I.), there are two main types of home insurance policies—HO-2 and HO-3. An HO-2 is a basic policy that protects you against 16 different perils,
including:
Smoke and fire
Wind, lightning and hail
Vandalism and theft
Water damage from home appliances (like a water heater or refrigerator)
An HO-3 policy covers you from "all" perils, except for those named in the policy. Common exclusions from HO-3 policies include:
Flood
Earthquake
Landslide, mudslide and sinkhole
Nuclear accident
Important note: Home insurance does not protect you from flood damage. If you're interested in buying a flood insurance policy, just ask your home insurance agent.
Life insurance is a very important tool for planning your estate and aiding your family in case of your death.
The best value in life insurance will be the one that offers a low premium with maximum assistance for your beneficiaries. The type of policy you choose will depend on many factors, including your age and the age of your family, your health, and the level of financial hardship your family might face if you were to die.
The three most common types of life insurance policies are Term Life, Whole Life and Universal Life:
Term Life Insurance is purchased for a specific period of time only. Generally, it is the least expensive, but if the term runs out and you have not used the death benefit, the policy expires. Term life insurance pays the face value if you die within the set term, and can be renewable. The policy premiums often get higher as you get older.
Whole Life Insurance is a type of policy that pays face value. no matter when you die. With a whole life insurance policy, a younger person might pay considerably more than they would if they bought a term life insurance policy, but later payments are much more reasonable. You can buy Level Premium Whole Life policies, which require lifetime payment, or Limited-Pay Whole Life policies, with higher payments over a limited number of years.
Universal Life Insurance is a tool that can benefit you while you are living, as well as help your beneficiaries after you die. It acts as both a life insurance policy and savings account. It can be borrowed against and it is flexible so that, as your family's needs change, you can adjust your policy. The premiums are often lower than that of whole life insurance, but changes in interest rates will affect both the yields and premiums for your policy.