If you're an Arkansas resident looking for insurance, you're in the right place. We've compiled all the info you need to help you find home, auto, life, health or long term care insurance right here on this page.We recommend you read it over, contact the Arkansas Insurance Department at (501) 371-2600 with any questions, and let us help you find the coverage you need today.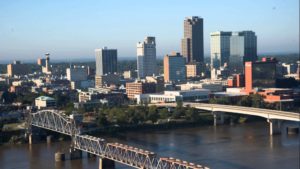 All motorists must have coverage for bodily injury and property damage.
Bodily Injury Liability — protects you against a claim made by someone who was injured in an accident for which you are responsible.
Property Damage Liability — protects you against a claim for damage to another person's property in an accident for which you are responsible.
If you live in Arkansas, the minimum auto insurance purchase you may make is:
$25,000 total for bodily injury coverage per person
$50,000 total for bodily injury coverage per accident
$25,000 total for property damage
Remember that you have coverage up to, but not exceeding, these amounts. If you are sued for more than your coverage amount, the damages will come out of your pocket. To avoid this, you may want to consider larger coverage amounts of coverage.
According to the Arkansas Department of Insurance, your insurer may only cancel your policy for:
Nonpayment of premium
Fraud or misrepresentation
Homicide arising from the use of an automobile
Three separate convictions of speeding or reckless driving within your policy period
Conviction of drunk driving
Your car insurance company must give you a 20-day written notice of cancellation citing one of the abovementioned reasons. However, if your policy is being cancelled for nonpayment, your insurance company is only required to give you a 10-day notice.
Your health insurance options are somewhat dependant on your health status. However, there are practices in effect to help you get and keep your coverage.
Nondiscrimination — Prohibits denial or limitation of health coverage because of your health status if you are insured under a group plan.
Guaranteed Issue — If you are purchasing small group coverage for your business, you may not be turned down for coverage because of your group's gender, age or health status.
Guaranteed Renewability — Your health insurance company cannot cancel your policy simply because you get sick.
State-Continued Coverage — If you leave your job, you may be able to stay on your group's old health plan for a specified amount of time.
When shopping for individual health insurance, it is important that you:
Read and Understand the Policy — Make sure it provides the type of coverage that is right for you to avoid any unwelcome surprises down the road.
Insist on Major Medical Coverage — Buying anything less puts you and your wallet at risk in the event you become seriously ill or injured.
Take a Look — Make sure your health insurance policy includes a "free look" period of 10 or more days. This allows you to spend some serious time reviewing your policy. If you decide it isn't for you, you may return it for a full refund.
Shop Around — Policies differ in coverage and cost. The best way to compare one with another is to examine policies from several different insurance providers.
The kind of home insurance you purchase will depend on what you want covered in your policy. There are three main forms of homeowners insurance to choose from:
Basic — protects your dwelling from 11 basic perils including fire, lightning, hail, windstorm and theft.
Broad — protects your dwelling from the 11 basic perils plus six more, including building collapse, weight of snow or ice and damage from home appliances.
Special — protects your dwelling from all perils except for flood and earthquake.
The premium you pay for your home insurance plan will be based on some of the following factors:
The square footage of your home and any other buildings on your property
The material your home is made out of
The building costs in your area
Your location in relation to the local fire department
The likelihood of natural disasters where you live
The amount of crime in your neighborhood
The Insurance Information Institute (I.I.I.) recommends the following for saving money on homeowners insurance in your state:
Dig for Discounts — you may receive discounts for installing anti-theft devices in your home, or insuring your vehicle with the same company.
Ask about Group Coverage — if you partake in a group insurance plan, check to see if the rates are cheaper through your group plan than buying a policy outside of the group.
Insure for Replacement Cost — your home and its contents are likely to be more expensive today than they were when you bought them. Insuring your home for the replacement cost will save you money if disaster strikes.
Review your Policy Annually — if you've sold Aunt Jane's antique silverware, you no longer need coverage to protect it. Reviewing your policy each year will allow you to cancel coverage you don't need — and pocket the change.
Simply put, life insurance provides financial support to your beneficiaries in the event of your death. It is for this reason that many experts consider it the cornerstone of strong financial planning and should therefore be integrated into your long-term financial strategy.
The two most common types of life insurance in this state are term and cash value life insurance.
Term Life Insurance:
Covers you for a term of one or more years
Generally does not build cash value
Pays a death benefit only if you die during your policy term
You may renew your term life policy after it expires, although you may face higher premiums as you age or your health status changes. Term life insurance generally gives you the best deal for your premium dollar, but is a better choice for expenses that will diminish in time such as a car loan or child-care services.
Cash Value Insurance:
Offers lifelong protection
Higher starting premiums result in cash value after part of the premiums are invested
Cash value can be borrowed against
While you may borrow against a cash value policy, if the loan is not paid back by the time of your death, the loan amount will be subtracted from the death benefit. There are different forms of cash value insurance, so be sure to discuss them with your  life insurance agent to ensure that you buy the right policy for you.