Jill Overmyer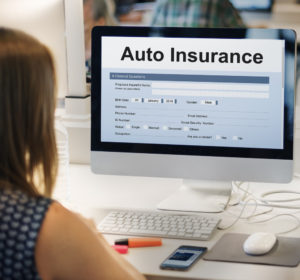 At minimum, nearly every requires you to have a certain amount of liability coverage for property damage and bodily injury involving your car. Liability insurance covers the medical and repair costs for the victims of accidents you cause. It won't cover you or your car.
When it comes to coverage for your own vehicle repairs and medical bills, your insurance company will charge more for additional coverage. Many people skip these auto insurance add-ons to save on their monthly premiums, but optional coverage many end up saving you money in the long run if you're ever in an accident.
Collision coverage
If you cause an accident and have liability insurance for property damage, your insurance will cover only the repair or replacement costs for the car you hit. To cover the costs of repairing or replacing your vehicle, you'll need collision insurance, which covers you whether you hit another car or a tree, according to the National Association of Insurance Commissioners (NAIC).
The cost of your collision coverage will depend on the deductible you select. A deductible is what you must pay out of your own pocket before the insurance company foots the bill for the rest. Premiums for collision coverage with a $1,000 deductible will cost less than premiums for a $250 deductible, for example.
Comprehensive
Damage can occur to your vehicle in more ways than car accidents. Hail damage, vandalism and flooding can cause extensive damage to your vehicle that isn't covered under liability or collision insurance. Comprehensive coverage is designed to cover repair or replacement costs associated with non-collision incidents, including weather-related damage, vandalism or theft, according to NAIC. Just as with collision coverage, comprehensive coverage involves a deductible.
Uninsured/underinsured motorist coverage
It's against the law in most states to drive without insurance. However, an estimated one out of every seven drivers on the road is uninsured, according to the Insurance Information Institute. If you're hit by an uninsured driver, your own insurance will cover the costs if you have uninsured/underinsured coverage. This type of coverage is designed to cover repair and medical costs if you're hit by someone without insurance. Sometimes, the other driver may be insured, but does not have enough coverage to pay for your total costs. Underinsured coverage kicks in and picks up the remainder. These types of coverage often are sold together.
If you are concerned about the additional costs of these types of coverage, there are many things you can do to save money. Raising your deductible, asking about discounts and shopping around to compare auto insurance quotes are good ways to save money without sacrificing coverage.