Individuals who are ineligible for Medicaid and do not make enough money to pay for long term care services out of pocket may benefit from long term care insurance.
This will cover the costs incurred to pay for assistance with daily activities like eating, bathing, dressing and moving throughout one's residence. Most individuals do not need this care until they are in their 70s or 80s, according to the Insurance Information Institute, but that doesn't mean they're not concerned about its costs.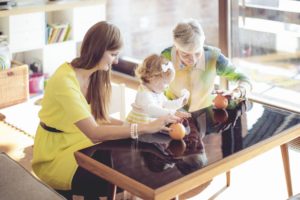 A recent survey by the UCLA Center for Health Policy Research and the SCAN Foundation showed that the majority of Californians do not have long term care insurance and don't think they are prepared to afford costs associated with such care. 58 percent of those aged 40 and older expressed this sentiment, compared to the 35 percent who said they were fairly or very prepared.
Two-thirds of respondents were worried about paying for long term care costs, according to the report. This sentiment was shared across various income levels and political parties.
15 percent of respondents have this type of insurance, while only 20 percent realized that Medicare will not cover long term care. More than half of the 1,200 registered California voters surveyed said they cannot afford in-home or nursing home care. State assistance is available for those with $2,000 in assets or an income close to poverty levels.
Consumers should not have to reach this level before receiving help, according to Steven Wallace, associate director of the UCLA Center for Health Policy and Research.
"Yet that is what our public policy currently requires in order to get any public help with in-home or nursing home care," he said. "As the number of older Californians grows rapidly in the coming years, the policy challenge for our leaders is how to help them age with dignity in their own homes."
Consumers may soon be able to take advantage of the Community Living Assistance Services Act passed as part of the recent health care reform bill in order to pay for their long term care. Qualified individuals will be able to receive no less than $50 a day through the program, which will be funded through voluntary paycheck deductions.
91 percent of respondents in a recent poll by Genworth Financial, Inc. said they have not met with their financial adviser about the costs associated with long term care.