Would you like affordable car insurance quotes that come directly to you? Are you looking for a network of car insurance agents with the coverage you need close to home?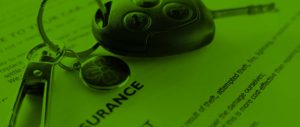 Then you've come to the right place! Since 1993, InsureMe has been helping busy consumers like you find the car insurance comparisons they're looking for. We network with thousands of agents who understand your needs and work hard to provide you with the quotes you need, as quickly as possible.
We offer:
Fast, easy service at NO CHARGE
Up to 5 free quotes from local insurers
Competitive prices and car insurance comparisons from top providers
The highest security measures to protect your personal information
Superior customer service
At InsureMe, we know how valuable your time is. That's why we established our system to match you with local insurers instantly, the minute you tell us exactly what you need.
Our agents know you're comparing prices, so they're willing to compete for your business. That means you get the best price quotes in the industry!
Don't let anyone tell you what you need. Request your free quotes from InsureMe, conduct your own policy analysis from the matches we send you, and make the final decision yourself. It's easy to compare policies and prices when you use InsureMe.