If a friend or family member borrows your car and causes an accident, who is financially responsible? If both of you have auto insurance, your insurance company will cover all but your deductible. Your auto insurance policy insures your vehicle, plus you, your relatives and anyone else you give permission to use your car.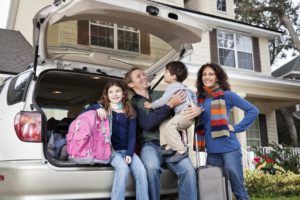 On the other hand, if your friend or family member causes an accident resulting in serious bodily injury and property damage, that friend's or family member's policy will cover the bodily injury liability, and your policy will cover the property damage caused by your car. As the car's owner, your liability insurance also covers the cost of your legal fees in the event you are sued. However, if your liability limits are exceeded, the courts can appropriate funds from your home or other personal assets in order to recover the cost of damages. Liability coverage will not pay for damages beyond the limit for which you are insured.
If you lend your car to someone who does not have insurance, however, you are inviting trouble. If the damage your friend causes exceeds your insurance policy limits, the injured party can sue you for medical and property damage expenses.
What if your friend or family member drives your car without your permission? You're likely not to be held financially responsible.** This is because it was done without your knowledge. In this case, your friend's insurance will cover the costs incurred. If your friend doesn't have insurance, your collision insurance will cover the damages to your vehicle; your liability coverage will cover damage to the other driver's property. Unfortunately, the insurance company will assume your friend has permission to use your car unless there are clear indications otherwise or there are extenuating circumstances (such as a drunken friend who takes your car without your knowledge).
If your car is stolen and then involved in an accident, you will not be held responsible for damage done to others and their property—but you will probably have to use your own collision insurance to pay for the repairs to your car. Even in the unlikely event the thief has auto insurance, the thief's insurance company will not cover damage incurred during a criminal act.
Regardless of the scenario, it is wise to understand the intricacies of your insurance policy and exercise common sense when loaning your car to roommates, friends and relatives.
Remember, insurance mandates differ by state. Check with your state's department of insurance to learn the rules and regulations where you live.