As a driver, you know that having car insurance is both critical and costly. Many insurance shoppers are suprised by how high their automobile insurance costs are when they get a car insurance quote.
But your car insurance quote reflects the cost of several expected automobile-related expenses. Continuous rate increases for auto insurance can be attributed to numerous factors, including medical and legal costs, accidents, theft, fraud, drunken driving, auto repairs and even insurance company expenses.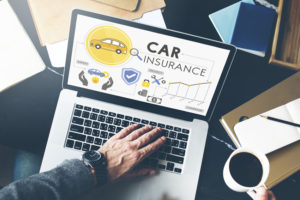 Medical Expenses – Each year, there are more than two million car accidents involving personal injury. Typical costs for treating an auto accident victim range from $6,000 to $9,000, but can easily run into the tens of thousands of dollars. This, paired with the fact that the cost of auto injury claims is rising by as much as 30 percent in some states, translates into higher auto insurance premiums for everyone.
Legal Expenses – The average jury award for vehicular liability cases continues to rise, putting additional upward pressure on auto insurance rates. The average jury award in auto liability cases recently rose 44%, from $187,000 in 1994 to $269,000 in 2000. Many experts feel these costs will continue to rise in the future and drive automobile insurance quotes up even further.
Accidents – Car accidents remain the leading cause of death among Americans 1-34 years of age. According to the U.S. Department of Transportation, these deaths cost our society more than $150 billion each year. Some behaviors leading to accidents and adding to this total cost are alcohol abuse, high-speed driving, and driving without wearing a seat belt.
Theft – More than 1.2 million estimated motor vehicle thefts occurred in 2001, a 5.7 percent increase over the number of cars stolen in the year 2000. Motor vehicles were stolen at a rate of nearly 370 per 100,000 inhabitants during 2001; trucks and buses were stolen at a rate of 86.5 per 100,000 persons, according to the U.S. Department of Justice Federal Bureau of Investigation. Based on that estimated number of motor vehicles stolen in 2001, the estimated dollar value of vehicles stolen nationwide was almost $8.2 billion.
Fraud – As the number two crime in America, fraud costs consumers an estimated $30 billion annually, according to the National Insurance Crime Bureau. The most common fraud schemes involve insurance, and include bodily injury fraud, auto repair fraud, homeowners claim fraud, and workers compensation fraud. When looking for a quick insurance quote, make sure you talk to a licensed insurance agent. This will reduce your chances of being a victim of fraud.
Drunken Driving – Impaired driving will affect one in three Americans during their lifetime, according to the National Center for Injury Prevention and Control. Alcohol-related car crashes kill someone in the United States every 32 minutes, and non-fatally injure someone every two minutes. 16,653 people in the U.S. died in alcohol-related motor vehicle crashes, during 2001. This represents 40 percent of all traffic-related deaths.
Auto Repairs – Auto-damage liability has increased with advances in technology, construction and design. Through the years, we have seen automotive innovations such as lighter, smaller vehicles, thinner glass and unibody construction. Consequently, automobile repair costs have risen, since the cost of parts and labor associated with repairs have increased. Depending on the type of car you purchase, you may notice higher repair costs because of this.
Insurance Company Expenses – Inflation continues to affect the insurance industry. The increasing costs of industry tasks such insurance delivery, policy service and claims settlement are all factors that further increase the cost of automobile insurance—and therefore your insurance rate quotes.
Understanding the factors that contribute to rising car insurance rates will make you a more savvy consumer—helping you find the most affordable car insurance available.