Adam Kosloff
Homeowners and renters have many options when it comes to tailoring their insurance to their needs — liability limits, floaters and deductibles can all affect coverage and cost. One critical decision they'll have to make involves choosing between "cash value" coverage and "replacement value" coverage. What's the difference?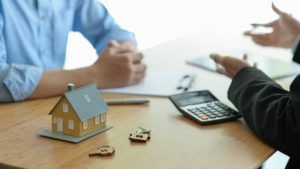 Cash value vs. replacement cost
If you opt for actual cash value coverage, your insurance will pay you the item's value minus depreciation, according to the Insurance Information Institute. For example, consider a flat screen TV that, through your home or renter's insurance, is insured for its cash value. Five years after you purchase the TV, a burglar steals it. Your coverage will provide you with money equal to the fair market value of the TV — what it was worth right before it was destroyed. Because the TV already had aged five years, it probably will have depreciated quite a bit. You'll get a payout, but not enough to buy a brand new flat-screen TV.
Replacement cost coverage is designed to prevent this kind of problem. It pays for property or dwellings destroyed during an insured event without deducting for physical depreciation — up to the limits outlined in your policy. If your flat-screen TV were covered under a replacement value policy, your insurance would pay you enough money to buy a new, similar TV.
When it comes to your home itself, things work the same way. Cash value coverage will pay you what your home is worth on the market. Replacement cost coverage will pay you enough to actually rebuild your home. To avoid being underinsured for home insurance, consumer advocacy group United Policyholders recommends getting an estimate of building costs per square foot and the multiplying that number by your home's square footage.
Is replacement coverage best?
According to the Insurance Information Institute, many homeowners simply buy enough insurance to satisfy their mortgage lenders instead of to protect their assets or possessions. Cash value insurance likely will satisfy your lender — and it can be more affordable than replacement value coverage. But the Insurance Information Institute recommends buying enough insurance for the worst-case scenario: your home being destroyed.
If you choose cash value coverage, and you get hit with a big loss, you may not get enough money to rebuild your home and replace all of your belongings. In fact, a 2008 United Policyholders survey of California wildfire victims found that these homeowners were underinsured by an average of $240,000. Of those who had gotten settlement offers from their insurers, just one-third were offered enough to rebuild their homes.