Recent survey data from the Centers for Disease Control and Prevention (CDC) offers some mixed news for people who are concerned about nationwide health issues.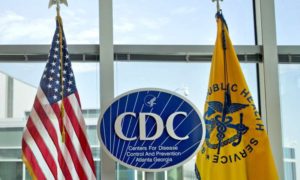 One encouraging sign highlighted in this week's CDC report was the increase in the number of people who engage in physical activities during their leisure time. In 2009, 34.7 percent of U.S. over the age of 18 were estimated to have done so, compared to 31.9 percent in 2008. Back in 1998, that figure stood at just 29.8 percent.
At least some of this improvement is likely due to the higher emphasis being placed on physical fitness by the media and government agencies, especially in light of thebillions of dollars spent each year treating medical conditions that could have been prevented with basic steps like exercise and a proper diet.
In fact, the CDC found that last year, 28 percent of U.S. adults above the age of 20 were obese, marking a slight increase from the 27.6 percent recorded in 2008. Past media reports have noted that obesity statistics appear to be leveling off somewhat across the country, but there has been little sign that the situation is actually improving at this point. In fact, in 1997, a comparatively modest 19.4 percent of adults were considered obese in the United States.
People who exercise routinely and maintain a healthy diet tend to be at a far lower risk for diabetes than others. The rapid growth of diabetes cases nationwide has contributed to the newfound emphasis on exercise and healthier living. In fact, diabetes is one of the world's leading killers and contributes billions of dollars in added costs to the U.S. healthcare system each year – while also saddling individuals with higher health insurance premiums because of its status as a pre-existing condition that tends to require extra care over time.
Conditions were not much better on this front in 2009, with 9 percent of adults over age 18 having been diagnosed with diabetes. In 2008, this applied to 8.2 percent of the population, while in 1997, just 5.1 percent of the population was diabetic.
People who unable or unwilling to join a gym can also benefit from other activities like walking and bicycling. In general, health professionals advise people to get about 30 minutes of exercise each day in order to avoid some of the health problems that have become more prevalent in recent years.