Aggressive or reckless driving, speeding and driving while impaired can skyrocket the cost of your auto insurance. Let's examine each of these costly behaviors and the toll they can take on annual auto insurance premiums.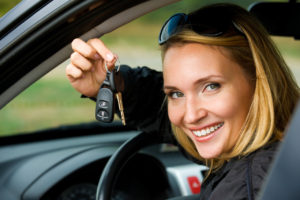 Aggressive Driving
The National Highway Traffic Safety Administration (NHTSA) defines aggressive driving as "the operation of a motor vehicle in a manner that endangers or is likely to endanger persons or property." A substantial portion of the approximately 6,800,000 crashes occurring in the United States each year are caused by aggressive driving.
Aggressive driving includes a range of less serious offenses, such as reckless driving, and does not necessarily imply willful or wanton disregard for the safety of others, according to the NHTSA. But driving aggressively can make finding affordable auto insurance difficult.
Typical aggressive driving behaviors include passing on the right shoulder, tailgating slower drivers, weaving in and out of traffic, making obscene gestures toward other drivers and flashing the lights or honking the horn in non-emergency situations.
Drivers who engage in these types of behaviors are high-risk, high-frustration roadsters who seldom consider the consequences of their actions and routinely disobey the laws of the road. In fact, these behaviors cause increased car insurance rates across the board, due to higher insurance claim rates and medical bills resulting from accidents.
The NHTSA recommends these suggestions to limit your liability, keep our roadways safer and make getting insured easier:
Keep your cool in traffic, remaining patient and courteous toward other drivers.
Correct any of your own aggressive driving behaviors that might endanger, antagonize or provoke other motorists.
Reduce your own stress while driving by allowing yourself plenty of time to get where you are going, avoiding areas of heavy congestion and listening to relaxing music.
Support law enforcement efforts to identify and penalize aggressive drivers.
Report dangerous or aggressive driving to a community witness "tip line," if one is available.
Keep your eye on the road and avoid making eye contact with, or responding to, anyone who tries to "pick a fight" while driving.
In an effort to control outbreaks of aggressive driving, many communities are now assigning more traffic police in areas where aggressive driving is more commonplace. Ticketing is also becoming more frequent, raising insurance rates and making premiums higher.
Speeding
Speeding is perhaps the most common moving violation—and the most deadly.
"The faster you go, the more deadly it is," says Jeanne Salvatore, spokeswoman for the Insurance Information Institute (III), an industry trade group. "There's a higher possibility you're going to cause a lot of damage to people or property [while speeding]."
According to an 2006 MSN Money article, the National Highway Traffic Safety Administration (NHTS) found that speeding accounts for one-third of traffic fatalities.
Speeders endanger everyone on the road when they are running late, not paying attention to their speed, enjoying a new car or just enjoying driving fast—resulting in death and injury.
The biggest financial hit from speeding tends to come from the insurance company, not the judge. The same MSN Money article also states that auto insurance companies may increase premiums by as much as 50 percent for one speeding ticket in a three-year period (although not all insurers penalize consumers for a single speeding ticket).
Following the citation of speeding tickets, auto insurers may also attach a temporary insurance surcharge to policies for up to three years—thus initiating the financial fallout. In the end, speeding tickets tend to stay on your driving record (and increase your premiums) for three years.
Have a few too many speeding tickets on your record? Try traffic school. MSN Money says that some states offer traffic courses for drivers with minor speeding violations. Six to eight hours later, your speeding conviction may be wiped clean, hidden from the eyes of employers and insurance companies. Check with your state for details—but this option may be a helpful tool to help you qualify for cheaper insurance on your vehicle.
Driving While Impaired
Drunken drivers, those who have used or abused drugs and sleepy drivers behind the wheel are a disaster waiting to happen! Motorists need to stay alert day and night to keep driving response times at a minimum and avoid endangering lives.
According to the Center for Disease Control (CDC), alcohol-related crashes kill someone every 31 minutes—and cost the U.S. over $50 billion annually. The CDC estimates that drugs other than alcohol (like marijuana and cocaine) comprise about 18 percent of motor vehicle deaths.
Not surprisingly, the severity of accidents involved with impaired driving goes hand in hand with insurance costs—making affordable insurance tough to find.

Despite these high-risk driving behaviors, it isn't impossible to get insured at a low price. Give us a try today and see how much you can save!