Whether you drive an expensive new sports car; a cheap, slightly-used sedan or a beat-up old jalopy-of-a-car, cheap car insurance is a necessity. In case of an accident or car theft, having the right kind of car insurance can mean the difference between financial ruin and prosperity.
But what should it cost? With escalating gas prices, expensive car repairs and medical costs that aren't exactly cheap, shelling out hundreds of dollars a month on car insurance just isn't an option.
Relax! Spending a bundle of money to get cheap car insurance isn't necessary.
Cheap rates with the protection you need can be found by taking a few preliminary steps, recommended by InsureMe and the Insurance Information Institute (I.I.I.):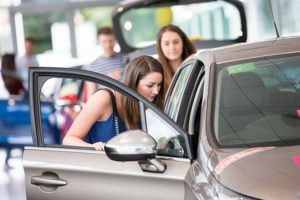 Compare several insurance providers and price quotes. You want not only a cheap price, but also great service. Check with independent rating companies like A.M. Best to compare ratings on customer satisfaction and reputation. That information, along with free insurance price quotes, should help in making an informed decision.
Buy homeowner's insurance and car insurance from the same company. This scores a multi-policy discount, and helps achieve cheap car insurance at savings of up to 10 percent.
Opt for a high deductible. The amount of money that comes out-of-pocket before your insurance policy kicks in, a high insurance deductible can make car insurance costs substantially cheaper, garnering additional savings of 15 to 40 percent on car insurance policies.
Ask for discounts. Most insurance companies offer cheap car insurance to policyholders with good driving records. Insurance discounts may also be available if you're over 50, have taken a driver training or defensive driving course, are a student driver with good grades, own a car with safety devices, keep your annual mileage low, or insure more than one car with the same insurer.
Keep credit scores high. Credit scores may affect cheap car insurance rates, so monitor them carefully. Get this information directly from the three major credit-rating agencies (Experian, Trans Union and Equifax).
The price paid for car insurance can vary by hundreds from one insurance company to the next. But with some research, wise shopping and the right connections, cheap car insurance can be found today, no matter which insurer is chosen.
So take five minutes and request free insurance quotes now. You'll stay protected on the road—and get cheap rates too!