The amount of money your beneficiaries receive when you die and your life insurance policy expires. The death benefit represents the face value of the insurance policy minus any unpaid loans or other claims held against the policy.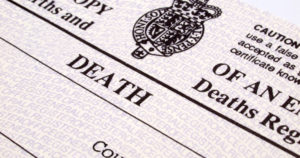 Though the death benefit is payable immediately, it usually takes some time for the insurance company to check for outstanding loans and claims, then disperse funds due your loved ones. However, your beneficiaries receive the money tax free, so they may keep the entire amount and use it any way they see fit: to cover funeral expenses, pay off debts or mortgages, educate your children, care for elderly parents, or meet some other type of financial obligation or expense.
A death benefit can be welcome financial relief for a grieving family.