Marcus Pickett
In the spring of 2009, residents in Florida and other Southeastern states made the news when they discovered that their homes smelled of rotten eggs, that black soot was forming on their electrical wiring and that metal was corroding behind their walls. Walls had to be ripped down. Wiring had to be ripped out. Heating, cooling and electrical systems had to be replaced. A link was quickly established between these homes and Chinese-made drywall.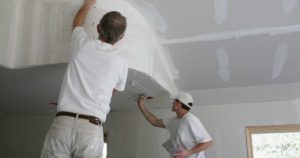 Why Chinese-made drywall?
A huge number of properties were destroyed by hurricanes between 2004 and 2007, resulting in a drywall shortage that had to be filled by importing it, according to a March 2011 white paper from the National Association of Insurance Commissioners (NAIC). After these new homes were built, the tainted drywall was found to emit sulfur gases. Homes in the Southeast were affected first because the presence of humidity caused this sulfur to be pushed through the drywall into the rest of the home.
So, who pays? Should homeowners expect a check from their home insurance companies to repair the damage and rebuild? That's one of many questions being asked as affected homeowners, homebuilders, and manufacturers of the sulfur-emitting drywall become embroiled in litigation that's making its way through the courts.
A Louisiana verdict
Several class-action lawsuits have been initiated related to the defective drywall, but a recent Louisiana ruling may help establish a precedent in these cases. In December 2010, U.S. District Judge Eldon Fallon ruled that "the foul-smelling, metal-corroding drywall" qualifies as a sudden, accidental physical loss — and would therefore be covered under a typical home insurance policy, according to Builder magazine.
However, just because Fallon classified defective drywall as an insurable loss doesn't mean home insurance companies will cover it; certain policy exclusions also apply. Specifically, Fallon noted that policies with faulty material or corrosion exclusions would not be required to cover the drywall damage. Unfortunately for homeowners, faulty material and corrosion are common exclusions when it comes to home insurance policies.
The silver lining
Fallon's ruling wasn't all bad news for homeowners, however. In recouping losses for drywall-related damage, many homeowners can look to their homebuilder contracts and warranties. According to the NAIC white paper, many states have a new-home warranty law, requiring a contractor to guarantee its work to the homeowner for a certain period of time.
The ruling also contains good news for builders, according to Builder Magazine. Unlike home insurance policies, builders' general liability policies usually do not contain exemptions for faulty material or workmanship. They are, therefore, more likely to receive insurance payouts to recoup money they spent on toxic drywall.
Health effects, personal injury suits
As homeowners who have suffered extensive property damage begin to understand what their options are, there is still a long way to go for those who claim the sulfur-emitting drywall has caused personal injuries and health problems. Back in 2009, when reports of tainted drywall first began to surface, some of these homeowners complained of coughs, nosebleeds, asthma attacks and headaches, according to the NAIC white paper.
More recently, a suspicious trend of infant deaths at Fort Bragg, N.C., led some residents to link these deaths to sulfur-emitting drywall. The Consumer Product Safety Commission investigated two Fort Bragg homes. The commission's investigation found that neither Fort Bragg home met the criteria necessary to establish toxic drywall as the cause.
Adequate insurance protection
As these developments continue to unfold, it's another reminder to homeowners to review the coverage exclusions in their individual home insurance policies. Ask your agent to help you understand what your policy covers — and what it doesn't.