If you're a Delaware resident looking for insurance, you're in the right place. We've compiled all the info you need to help you find home, auto, life, health or long term care insurance right here on this page.
We recommend you read it over, contact the state of Delaware Department of Insurance at 302-674-7300 with any questions, and let us help you find the coverage you need today.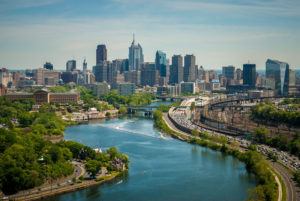 Every motorist in the state of Delaware is required to carry auto insurance in the form of liability coverage. The minimum coverage amounts allowed under Delaware state law is commonly referred to as 15/30/10.
Broken down, 15/30/10 results in:
$15,000 bodily injury per accident
$30,000 bodily injury for all persons involved in an accident
$10,000 property damage per accident
It is important to emphasize that these are the minimum requirements set by the state, and may not be enough to cover damages if you are responsible for a serious accident. Thus, you may want to consider purchasing higher limits of protection.
Remember, driving without car insurance is a crime. If you are caught without it, you may face steep fines and the loss of your driver's license and registration of your vehicle.
Additional coverages to consider:
Collision—can be added to your insurance to protect your automobile from damage caused by a collision with another car or object.
Comprehensive—can be added to your insurance to protect your automobile from damage caused by weather-related events, theft and vandalism.
Uninsured Motorist—can be added to cover damages caused by uninsured and hit-and-run drivers; not all uninsured motorist policies cover damage to your vehicle, but rather physical harm done to you.
Due to rising health care costs, more and more Delaware residents are either going without insurance, or are switching from traditional fee-for-service plans to managed care plans. The main differences between the two types of insurance are the number of limitations and the cost involved.
Fee-for-service plans pay for each medical service as it is provided, according to a predetermined fee schedule set by your insurer. Under this type of plan, you are not required to designate a primary care physician (PCP), and can seek health care from any provider without a referral.
Some fee-for-service plans impose a deductible which you must pay before your insurance begins paying; others cover expenses at an 80/20 ratio, which means the insurance company pays 80 percent of the total bill and you pay 20 percent. Medical costs, however, tend to be higher; so many people choose instead a managed care plan, which is less expensive.
Managed care plans include HMOs, PPOs and point-of-service plans. All three provide you comprehensive services and medical treatments for a periodic, fixed fee. However, this type of coverage usually requires that you use contracted health care providers, who service your health needs at discounted rates.
If you see a provider outside the contracted network of providers, your insurance company may not cover the cost, except in case of emergency.
Some supplemental health plans you may want to consider include those for specific diseases, such as cancer; Medicare supplements; accident insurance and disability. Depending on your situation and family history, it might be wise to examine if you are likely to need one of these types of supplemental health insurance plans.
Your homeowners insurance policy should at least cover the cost of rebuilding your home at current construction prices. Your lender will most likely require you to buy an amount of home insurance equal to the amount of your home loan.
For a quick estimate of how much insurance you need, the Insurance Information Institute (I.I.I.) recommends multiplying the total square footage of your home by local building costs per square foot. To more accurately estimate the latter figure, talk to a real estate agent, builder's association or local home insurance agent.
If your home is damaged or destroyed and has to be rebuilt, your insurance provider will take several things into consideration:
Local construction costs
Your home's square footage
Your home's construction and style
The number of rooms in your home
The special features contained in your home
Any improvements you've made to your home
Other structures on your property, such as garages and sheds
The higher the cost of these items, the more likely you are to be reimbursed for them. However, reimbursement occurs only up to the limits of your policy, so make sure you have sufficient coverage to rebuild your home in case of disaster. A licensed home insurer can help you determine just how much coverage you need for maximum protection.
Life Insurance
Llife insurance is a pact between you and your insurance agency stating that in exchange for paying the premiums, a death benefit will be paid to your beneficiaries after you die.
The financial support your loved ones receive from a life insurance policy will help them maintain their standard of living after your wages are lost. It is for this reason that many experts consider life insurance the cornerstone of sound financial planning.
While no one likes to do it, playing "worst-case scenario" is the best way to determine if life insurance is appropriate for you.
Ask yourself:
If I died tomorrow, how would my family manage financially?
How would my loved ones pay my final expenses?
Do I want to set money aside for my child to continue her education?
Would I like to donate money to a charitable organization?
Does anyone else depend on me financially?
Your answers to these questions are crucial in determining whether life insurance is a necessary purchase to protect your family.
Permanent and term life policies are the most commonly purchased forms of life insurance.
Permanent—gives lifelong protection and generally does not need to be renewed. Permanent coverage comes with higher premiums, although some of the premium is invested by the insurance company to build cash value.
Term—provides protection for a period of time, as specified in the policy, which means that a death benefit will only be paid if you die during the term. You may renew your policy after it expires, but premiums tend to increase as you age. While term policies do not build cash value, they generally carry lower premiums, making them more appealing to those unable to afford a higher premium.
It is important to note that there may be other forms of life insurance available to you, so be sure to discuss your needs with your agent before purchasing a policy.