Allie Johnson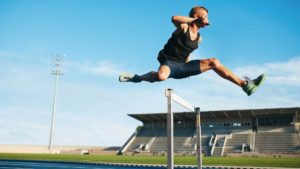 When you're battling depression, even tiny tasks can feel overwhelming. So the last thing you need is a health insurance roadblock that makes it tough to get treatment.
Experts say the type of health insurance you have is the biggest factor in whether you'll encounter problems getting coverage for diagnosis, drugs, therapy or even hospitalization.
But if you have individual health insurance that you bought on your own, your coverage for depression could be skimpy or even non-existent, at least until federal health care reform is fully enacted, says Sabrina Corlette, research professor at the Center on Health Insurance Reforms at Georgetown University.
In 2014, the federal Patient Protection and Affordable Care Act will require insurers to issue coverage to anyone regardless of health status or age, and to fully cover mental health treatment, Corlette says.
What to expect before health care reform kicks in
Corlette says that until the federal health care reform law takes effect, individual coverage for depression "might not be great." According to the Kaiser Family Foundation, 22 states require individual plans to include some type of mental health coverage and 10 states have certain minimum coverage requirements.
For example, Massachusetts requires a plan to cover 24 outpatient visits, which typically include individual or group therapy, and 60 days of inpatient treatment each year, including more intensive therapy and monitoring. West Virginia requires an insurer to pay half the cost for outpatient visits for a total maximum of $500 a year. However, no states require prescription drug coverage.
Diagnosed with depression but no insurance?
If you've been diagnosed with depression and you lost your job or are starting a new business, can you buy individual health insurance? Yes, with some limitations.
Find an independent broker who works with a variety of major health insurance companies and can steer you toward one that's a good fit for people with depression, says Adam Lieberthal, an agent who sells individual health insurance in California.
After you apply, the insurance company will pore over your medical records and might call your doctor, Lieberthal says. The insurer will look at whether your depression is being treated, as well as which drugs you're taking and how much they cost.
If you have major depression, he says, the company might charge you higher rates – possibly double what you otherwise would have paid – and might even exclude mental health from coverage.
Worst-case scenario? The insurer might reject your application.
In that case, after you've been uninsured for six months, you could get coverage through a pre-existing condition insurance plan; depending on where you live, these plans are run by state or federal agencies. They were formed as a "stop-gap measure" to help those with pre-existing conditions get full coverage before 2014, Corlette says.
"The downside is you have to wait six months," she says. "The upside is you don't get charged any more than a healthy person."
Other types of insurance affected by depression
In addition to individual health insurance, a diagnosis of depression also can affect your ability to get other types of insurance that you'd buy on your own. For example:
Life insurance – A mild depression that has been treated shouldn't prevent you from getting individual life insurance coverage, although you might pay more for it, says Mark Cesarano, managing consultant at The Savitz Organization, an employee benefits and administration company in Pennsylvania. But underwriters will look for anything that raises red flags and makes you look risky. "If you have a history of being institutionalized, that could cause problems," he says.
Disability insurance – For individual disability insurance, the insurer will look closely at depression, experts say. Major depression is the top cause of disability for people between age 15 and 44 in the U.S., according to the National Institute of Mental Health. Severe depression usually means an applicant will be automatically declined for coverage, says Don Valenzano, president of Valenzano Insurance Services, a California broker.
If your application is accepted for a disability policy, coverage for disability caused by depression is excluded from the policy, and the policyholder must reapply for insurance every three years. With almost all individual policies, Valenzano says, there's a limit of two years of coverage for mental disorders, including nervous disorders, which involve anxiety or panic.
Long-term care insurance – Long-term care insurance covers your care if you become unable to perform certain daily activities on your own, such as showering or eating. An insurance company will want to make sure depression is under control and will ask how the patient is managing it.
The underwriter also will want to know how long the patient has been depressed and whether he or she has been hospitalized, says Chris van Breukelen, an agent with the Long Term Care Insurance Agency in Ohio. An applicant who's working full time and just needs medication to keep depression under control usually can get coverage, she says.
What is depression?
Depression is a common illness, and there are several types, according to the National Institute of Mental Health:
Major depression: This interferes with your ability to function in daily life – for example, you might have trouble eating, sleeping and enjoying hobbies. It affects 14.8 million U.S. adults.
Dysthymic disorder: This is a milder, chronic form of depression that lasts two years or more and affects 3.3 million Americans 18 and older. Together, major depression and dysthymic disorder affect about 8 percent of U.S. adults.
Minor depression: Symptoms last at least two weeks and can turn into major depression without treatment.
You should have no trouble getting treatment if you work for a big company and have group health insurance through work, Cesarano says.
In fact, the federal Mental Health Parity and Addiction Equity Act, which took effect in 2010, requires group health plans that cover more than 50 employees to provide equal coverage for mental and physical ailments. "Mental health issues have to be treated like any other condition – whether it's pregnancy or the flu or a cold," Cesarano says.