Amy Higgins
Poor oral health can mean poor overall health. Gum diseases, for example, can allow bacteria to enter your bloodstream, causing a variety of conditions, from heart problems to abnormal pregnancies, according to the Mayo Clinic. Unfortunately, even though maintaining good oral health is vital, many Americans are not getting the care they need.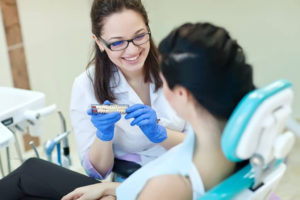 Insured, but going without
Dental care comes with a price tag, even if you're insured. And, for many, insurance coverage just doesn't stretch far enough, according to a June 2011 survey by Columbia University's Mailman School of Public Health and College of Dental Medicine.
The survey, which focused on African-American adults, found that about 75 percent of those surveyed did have some form of dental coverage, whether through Medicaid or a private company. Yet the survey participants often were crushed by out-of-pocket expenses and insurance complications that left them with higher bills than expected. Those without coverage found it even more difficult to pay for — or even find — treatment for their symptoms.
Meanwhile, nonprofit group The Access Project looked at data from the 2007 Health Insurance Survey of Farm and Ranch Operators to analyze out-of-pocket dental care costs. Although many of those surveyed had dental coverage, many of them also had high expenses. In fact, the average amount of household debt arising from dental care was $1,018.
Spotty coverage
Research also has found that certain groups face more obstacles than others in getting affordable dental care. While oral health has improved in the United States over the past several decades, minorities, the elderly, children receiving Medicaid and other children from low-income families are having trouble accessing dental care, the Agency for Healthcare Research and Quality (AHRQ) reports.
AHRQ found that:
About a third of poor children ages 2 to 9 have one or more untreated decayed primary teeth, compared with 17 percent of children who are not poor.
Low-income and minority children have more dental cavities than other children.
Poor Mexican-American children ages 2 to 9 have the highest proportion of untreated decayed teeth (71 percent), followed by poor non-Hispanic black children (67 percent).
In the 50-to-69 age group, non-Hispanic blacks (31 percent) are more likely than Mexican-Americans (28.2 percent) or non-Hispanic whites (17 percent) to have at least one tooth with periodontal disease. For those 70 and older, the percentages rise to 47 percent, 32 percent and 24 percent for these three groups.
Medicaid dental insurance coverage for adults is optional, but coverage is required for most children under the age of 21. Despite this, barely one in five poor children enrolled in Medicaid receives preventive dental care in a given year, according to AHRQ. The number of dentists participating in Medicaid is low, which may be a factor behind these statistics. A study by the Children's Health Insurance Research Initiative found that children were more likely to receive restorative dental care if they lived in places with more Medicaid-participating dentists.
Expert input
AHRQ researchers suggest educating low-income families about how to use available resources, namely Medicaid and the State Children's Health Insurance Program (SCHIP), to improve their dental access. They also suggest an overall simplification of administrative procedures regarding Medicaid eligibility and treatment approval.
Those who aren't enrolled in Medicaid need help, too. Facing the high out-of-pocket costs associated with dental procedures can worry anyone struggling with finances. According to Eric Schrimshaw assistant professor of sociomedical sciences at Columbia, one possible solution would be to include dental care in health care reform so that Americans, especially those in underserved communities, can obtain affordable dental care.