By Daniel Workman
Young people without insurance have been dubbed the "young invincibles" by the media and the insurance industry. The perception is that a false sense of security is what keeps this group from buying health insurance.
Yet research into the experiences of the young and uninsured suggests that they're simply finding health insurance out of reach.
About 21 million people ages 18 to 34 have no health insurance, according to Young Invincibles, a national advocacy group for 18- to 34-year olds. That age group accounts for 42 percent of uninsured Americans under age 65.
Many young Americans do want health insurance, according to Young Invincibles. When offered more affordable coverage under an employee health insurance plan, 78 percent of adults ages 19 to 29 enrolled.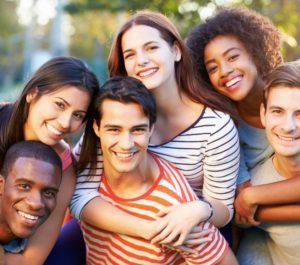 Young people face health risks
In response to a 21-state lawsuit challenging the health care reform law's individual mandate, Young Invincibles submitted a friend-of-the-court brief in federal court showing its support of health care reform. The brief, filed in Florida, also outlined the woes of an age group that is usually considered healthy.
About 15 percent of young people have chronic health problems, such as asthma, cancer and diabetes. Another 9 percent struggle with depression or other psychological illnesses.
Young adults also have the highest rates of automobile accidents, sexually transmitted diseases and substance abuse, according to the brief, and 19- to 29-year-olds visit hospital emergency rooms more than any other group below age 75.
Nearly 16 percent of young adults have an existing health condition or sickness — also known as a pre-existing condition — that prevents them from being able to buy private health insurance.
Health insurance barriers
Because more than 12.2 million youths live below the poverty line, many young adults simply cannot afford health insurance, according to Young Invincibles. More than a third of young adults make less than 200 percent of the federal poverty level ($21,660 in 2009, according to the Foundation for Health Coverage Education), putting them at an income level where the uninsured rate is 46 percent.
High unemployment is another factor that makes health insurance unaffordable, according to Young Invincibles. Only 53 percent of young Americans age 19 to 29 have access to employer-sponsored insurance; this contrasts with 76 percent of adults over age 30.
People without employer-sponsored insurance have to look for costly private coverage. The average annual cost of an individual plan for a healthy 27-year-old is $1,723, according to a 2009 survey by America's Health Insurance Plans. That premium amounts to 12 percent of $14,746 — the average yearly earnings for young adults without access to employer-sponsored insurance.
Lack of health insurance has consequences
Young people who put off doctor's appointments pay with their health, according to a 2010 survey by the Commonwealth Fund. Nearly one-third of uninsured young Americans reported that their health had deteriorated in the past 12 months because they did not access health care soon enough. Nearly half (46 percent) of that same group said their chronic health condition worsened after costs prevented them from seeking medical treatment.
Yet seeking needed medical care comes with other hardships — about 60 percent of young adults without health insurance for the full year had problems paying medical bills.
Health care reform
The Patient Protection and Affordable Care Act, signed into law in March 2010, might help provide coverage to more than 70 percent of the uninsured young Americans, Young Invincibles hopes.
For example, the federal health care reform law would expand Medicaid coverage to all who make less than $14,400 annually — which would cover nearly 58 percent of uninsured Americans age 19 to 34. In addition, those earning less than $43,000 annually and who buy health insurance through a state exchange would receive tax credits covering any premium costs beyond a set percentage of income.
Other changes include allowing parents to keep their children covered under their own health plans until age 26 and prohibiting health insurers from excluding people with pre-existing conditions.
The health care reform law has been widely contested, with several lawsuits questioning the constitutionality of requiring most Americans to buy health insurance. Most recently, a federal judge in Virginia ruled that the individual mandate was unconstitutional.