When you're ill, visiting the doctor is often the last thing you want to do. After sitting in a packed room waiting your turn, then spending only minutes getting treated, the huge bill that results often seems overwhelming.
But thanks to health insurance, you can pass the majority of that medical bill on to your insurance company–and make seeing the doctor less painful on your wallet.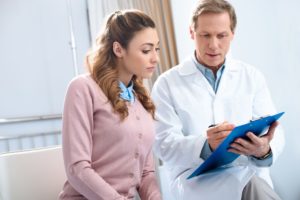 Asking the Right Questions
With the right game plan in mind, you can get cost-effective coverage that meets your needs when you have to visit the doctor. But before you make your final decision:
Decide how much you can afford to pay. No one knows your finances like you. So examine your income and expenses, and determine what you can comfortably afford in premiums, either monthly or annually.
Compare plan costs and benefits individually. Ask insurers these questions to help you determine which health plan is right for you.
–How much will my premiums be?
–How much will my insurance company cover and how much will I be required to pay?
–Am I required to meet a deductible before my insurance starts paying? If so, what is my deductible?
–Does this plan include co-pays? If so, how much are they?
–How much will each doctor visit cost me?
–Are office visits for preventive health care, emergency visits and/or serious medical problems covered? If so, at what level?
–Are visits to my ophthalmologist, dentist and other specialists covered, too? If so, are those doctors paid at the same rate as my M.D.?
Get Doctor Visit Insurance–and Stop Worrying!
Going to the doctor doesn't have to be a pain–at least financially. Equipped with the right medical insurance, you can seek the treatment you need, go on your way, and stop worrying about your finances.