Susan Boerchers
The numbers are startling. One-fourth of women will experience domestic violence at some point in their lives, according to the National Coalition Against Domestic Violence, and an estimated 1.3 million women are assaulted by an intimate partner every year.
The health effects of domestic violence are far-reaching. In addition to the immediate injuries caused by abuse, domestic violence contributes to chronic health problems such as depression, anxiety, high blood pressure and eating disorders.
Navigating health insurance if you're a victim of domestic abuse or if you're trying to help someone who is a victim can be bewildering. Here are five things to keep in mind.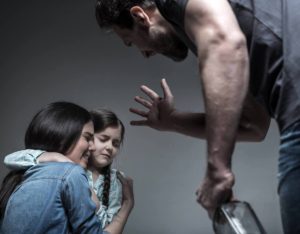 1. The law is on your side.
Traditionally, insurance companies had considered victims of domestic violence "high risk." Why? Victims of domestic violence tend to need medical care more than some other people do. Furthermore, domestic violence was treated as a pre-existing condition.
That has changed. In 2010, states were required to establish a high-risk insurance pools for uninsured people with pre-existing conditions, including victims of domestic violence survivors. This will change further in 2014 when the federal health care reform law will prohibit insurance companies from discriminating against applicants who've suffered domestic violence.
2. You may have to ask questions.
"While the law provides protection from denials of coverage based on abuse, insurance companies are not generally required by law to inform you of their reasons for denying insurance," says Terry Fromson, managing attorney for the nonprofit Women's Law Project. "If you're denied coverage, you will want to find out why so you can determine if the denial was lawful."
Health insurers normally let rejected applicants appeal a denial. Also, a rejected applicant can file a complaint with her state insurance department.
3. You will not pay more.
In 2014, when federal health care reform takes full effect, insurance companies won't be allowed to charge higher premiums for victims of domestic violence victims.
"By making insurance affordable and easier to obtain for everyone, the Affordable Care Act allows abused women, children and teens to have access to services that would treat their abuse and many of the resulting conditions of that abuse before they worsen," says Lisa James, director of health at Futures Without Violence, a nonprofit group.
4. You can take care of yourself.
Some health insurance plans include gym-membership reimbursements, free health seminars, health risk assessments, weight management programs and other initiatives that would benefit victims of domestic violence.
"Self-care is absolutely one of the most important elements for a survivor of domestic violence. There are many health-related issues associated with living in a very stressful environment. Health issues run the gamut from anxiety and depression, to heart disease, high blood pressure, diabetes and obesity," says Heidi Markow, president and founder of the Beginning Over Foundation, a nonprofit group that helps victims of domestic violence regain control of their lives.
5. The word is out.
Health care professionals are taking a closer look at domestic violence. For example, the U.S. Preventive Services Task Force encourages physicians to screen women for signs of domestic violence.
"Domestic violence is clearly an issue on the minds of the health care system," says Susan Pisano, a spokeswoman for America's Health Insurance Plans, a trade association for health insurers.
In fact, some insurers are creating awareness of and offering support for victims of domestic violence. For instance, the websites of health insurance giants Aetna and Cigna provide information and resources to help victims.
Another health insurer, Highmark, supports several domestic violence organizations through grants, according to Debra Christoffel, a Highmark spokeswoman.
Highmark was one of the first organizations donate money to the Beginning Over Foundation's Healing and Recovery Program, Markow says.
"It's important for insurance companies to provide funding to the organizations that provide wellness programs so that individuals affected by domestic violence can get the proper care from advocates who are trained in domestic violence issues," Markow says.