Troy Anderson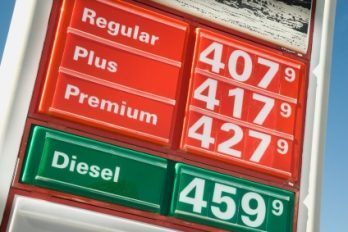 If paying household bills wasn't already tough enough in this economy, the cost of driving a car is going up too.
The cost to own and operate an average sedan in the United States rose nearly 2 percent in the last year to 60.8 cents per mile, and it's mostly due to rising insurance and maintenance expenses.
That amounts to $9,122 a year, according to AAA's "Your Driving Costs" report released in late April.
"Many factors go into the cost calculation of owning and operating a vehicle," says John Nielsen, AAA director of Automotive Engineering and Repair. "This year, changes in maintenance, fuel and insurance costs resulted in the increase to just over 60 cents a mile."
8 ways to slash driving costs
To fight these increasing costs, especially insurance, experts say there are eight things consumers can do.
1. Drive a car that has a lower "insurance symbol".
The insurance symbol is a calculation that refers to the safety of the vehicle, says Kevin Lynch, an assistant professor of insurance at The American College in Pennsylvania.
Lynch suggests talking to an insurance agent before buying a vehicle.
"They can run quotes before you buy and can help you get a better idea of what type of vehicle might be the best to buy for insurance purposes," Lynch says.
2. Drive fewer miles where possible.
"The lower your miles, the more likely you will qualify for lower premiums," Lynch says.
And be sure to notify your insurance company of any changes in the number of miles you drive annually. The number of miles people drive to work has a big impact on the costs of insurance, says Michael Calkins, AAA manager of technical services.
"If you used to have a 40-mile commute, but now only drive five miles to work, that could have a big impact on your premium," Calkins says.
3. Drive safely.
Drivers with safe driving records, exemplified by the absence of tickets and accidents, enjoy lower insurance premiums and save money on repairs. Some insurance carriers offer devices for vehicles that monitor driving and offer lower premiums based on safe driving habits, Lynch says.
Another way to reduce costs by driving safely is to slow down. Studies show aggressive and high-speed driving can reduce fuel economy by up to 30 percent, Calkins says.
"The driver behind the wheel has the biggest impact on fuel economy on a day-to-day basis," Calkins says.
4. Make sure your vehicle is properly insured.
Take advantage of all available discounts, and monitor deductibles and coverage to maximize savings, Lynch says.
Amy Bach, executive director of United Policyholders, a San Francisco-based consumer advocacy group, says opting for a higher deductible can result in significant savings. And for those who own older vehicles, consider dropping collision coverage, Bach says.
5. Shop around to get the best auto insurance rate.
When shopping for insurance, look for companies that offer safe driver, good student and other discounts, Calkins says.
"If you drive very little and live in a state where you can buy 'pay as you drive' insurance, that type of policy may be the cheapest option," Bach says.
And don't assume that bundling your home and auto policies together necessarily will give you the best price on your car insurance.
While that may often be the case, Bach says it's not always true – especially "with GEICO on the scene." GEICO, Bach says, is a "very aggressive, efficient cost-cutting insurer" that offers competitive prices that may beat the price of bundling.
6. Check your credit score.
Finally, Bach encourages consumers to check their credit scores because insurance companies rely on these in setting rates. Errors on credit reports are fairly common, and if there are errors, you may be paying more for insurance than necessary, Bach says. California and Hawaii are the only states that don't allow insurance companies to use credit scores to set insurance rates for automobiles, Bach says.
7. Buy a car that retains its value over time.
As far as cutting vehicle expenses, Calkins recommends people buy cars with historically low depreciation rates – models that retain more of their value over time, like Toyotas and Hondas. Also, instead of buying a new car, Calkins says the best bargain is to buy a vehicle about a year old with low mileage.
"The biggest depreciation comes in the first 12 months," Calkins says. "Let somebody else suffer the loss, and get a car that still has a factory warranty. Oftentimes, that can be the best buy."
8. Don't over-maintain your vehicle.
"The single biggest thing you can do is not over-maintain your vehicle," Calkins says. "A lot of people still cling to the belief that they should change their oil every 3,000 miles."
AAA recommends following the vehicle manufacturer's recommendations for oil changes and other required services. Today, vehicle manufacturers recommend drivers change their oil every 5,000-8,000 miles, and cars that require synthetic oils can often go 10,000 miles or more between oil changes, Calkins says.
Also, some auto repair businesses recommend additional services that won't hurt your car, but aren't really necessary, Calkins says.
"Stick to what your car's manufacturer recommends," Calkins says. "And if you're willing and able, you can save money by doing it yourself – changing your own oil, air and cabin filters."
For do-it-yourselfers, a good place to start is to read the owner's manual, Calkins says. The manuals typically describe how to perform basic services that people can do themselves, and always use parts and fluids that meet the vehicle manufacturer's specifications, he says.
Get an auto insurance quote today and you could make big savings.