Whether purchasing a new home or seeking new insurance to cover the current one, there are certain factors consumers should consider.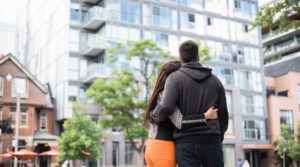 A recent report from the Minneapolis Star Tribune offered advice on shopping around and pointed to some of the qualities that can make this easier. Like the mortgage loan it will accompany, one's insurance premium is often reflective of their previous behavior, including claims and credit scores.
If an individual has a history of filing frequent claims, he or she may represent too large of a liability for some insurers. Others will protect their capital by raising rates for this type of homebuyer. A low credit score may also serve as a warning signal, because this figure is often reflective of one's financial responsibility. Lower scores, therefore, will often translate into higher costs.
Timing is also an important factor. Rates may go up following a natural disaster or other severe weather event, according to the report. Prices are also subject to change every three years, meaning this may be a good time to review the available costs.
"But don't shop solely on price," the report said. "Lowest-price policies might exclude what you need coverage for most. Some agencies like to sneak in liberal exclusions that reduce the incidents for which they'd pay out claims."
Ignoring this fine print can be costly, particularly if a coverage gap is not discovered until after an incident takes place. Consumers trying to cut costs should increase their deductibles instead. In addition to reducing their insurance premiums, this can also prevent individuals from filing lots of claims for small damages – a behavior that can lead to higher insurance rates down the road.
Consumers who already have auto insurance may be able to combine it with a homeowners policy in order to obtain discounts. Those interested in taking this cost-cutting approach should review their options with an insurance agent, according to the report.
Individuals switching from one policy to another should keep in mind the risk this entails, according to the report. Home insurance companies are legally permitted to drop customers within the first 59 days of a policy.
Another important detail to keep in mind is that home insurance premiums are continuously rising and often reflect the prices of products necessary to replace a property. This can include gasoline, labor and woodwork, and should be factored in when choosing a policy.