If you have recently been in an accident, you may wish to file a claim with your insurance company. To do so, you must contact your insurance company directly.
But first, evaluate whether you would be able to pay for damages out of pocket. If so, it's advisable not to file the claim, which will raise your premiums.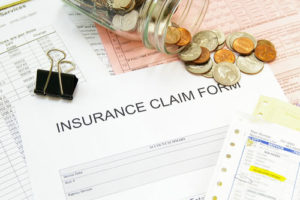 If you decide to file a claim, write a small report, detailing the accident. Take pictures, find witnesses and file immediately. The other party's insurance company will probably call you to get more information. Make sure you document the conversation and ask for the agent's name.
When your claim has been approved, an insurance adjuster will come to your home and assess the damages to decide if the claim estimates are practical.
In order for your claim to be approved, you must be current on your insurance premium payments.
Filing a claim will raise your insurance premiums. If you decide it is in your best interest to do so, you may want to reshop your insurance policy.
Using an unbiased, third-party service like InsureMe ensures you get the right insurance coverage at affordable rates. Give us a call or fill out our application online and start saving today.