John Egan
The Governors Highway Safety Association has come out in support of a ban by all states on drivers using handheld cellphones. Previously, the association backed text messaging bans for all drivers, as well as a ban on use of electronic devices by inexperienced drivers and school bus drivers.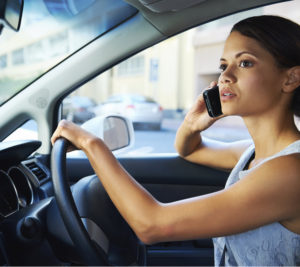 In a statement, the association says recent pilot projects sponsored by the U.S. Department of Transportation and the states in New York and Connecticut "have shown that a handheld cellphone ban can be enforced effectively and can reduce driver use of a cellphone."
Thirty-nine states and the District of Columbia prohibit texting by all drivers, while 10 states and D.C. ban the use of handheld cellphones by drivers.
Barbara Harsha, executive director of the association, says her group's new policy sends a clear message to drivers that cellphone use while driving is unacceptable. The association represents state highway offices.
The association also has broadened its stance toward drugged driving. The group now supports so-called "zero tolerance" laws. Under these state laws, a driver can be charged with impaired driving solely for having a drug is his or her system. Seventeen states have enacted zero-tolerance laws.
Also, the association is encouraging states to adopt stiffer penalties for driving under the influence of several drugs, such as a combination of alcohol and meth.
Kendell Poole, chairman of the association, says: "Our awareness of the scope of the drugged driving problem continues to increase each year."
Talking and texting on cellphones while driving are two of the most common behind-the-wheel distractions. In 2010, nearly 3,100 people were killed in crashes involving distracted drivers, according to the Department of Transportation. In addition, an estimated 416,000 people were injured in distracted-related wrecks.
While distracting driving alone won't raise your auto insurance rates, a distracted-related crash definitely can.