Marcus Pickett
You're nothing without your health, or so the saying goes. By and large, Americans age 50 and older seem to agree. Looking for the top issues facing middle-age and older Americans, the AARP recently completed a state-by-state survey of people 50 and over.
Staying healthy and staying mentally sharp received the highest response rates for issues that were "extremely or very important" to people 50 and older, according to the survey. Just behind these top two issues were adequate health insurance coverage, spending time with friends and family, and receiving Medicare when needed.
Respondents were asked what they thought was "the single most important problem or challenge facing Americans as they get older." Consistently, health care issues outranked economic and social issues.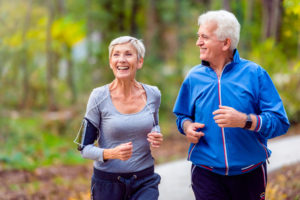 State-by-state breakdown
Highlights from the state-by-state results are telling, both in what they say about the concerns of the 50-plus crowd and in what they reveal about how well their needs are being met.
California: Like their peers throughout the rest of the country, Californians over 50 said that health care was their greatest concern. In fact, 90 percent said that having enough health insurance coverage was extremely or very important to them. But only four in 10 said that they had everything they needed to ensure sufficient health insurance coverage.
Florida: When it comes to long-term care, an overwhelming amount (94 percent) of Florida residents 50 and over said that it was important for long-term care services to allow them to remain at home as long as possible. Meanwhile, paying medical bills has become extremely or very difficult for one in three Floridians over 50.
Illinois — Roughly 80 percent of those surveyed said access to good health care was extremely important. But about 40 percent said that in the past year, they or someone they knew had gone without health insurance.
Michigan — Many Michigan residents plan to continue working past traditional retirement age. About 58 percent of those surveyed said that paying for health care and health insurance premiums was a major factor in that decision.
New York — Health concerns and financial concerns are one and the same for New York residents over 50. Roughly 70 percent were worried about paying for regular health care expenses as well as being financially ruined by a major illness.
Ohio — Of those surveyed, 98 percent found it important to ensure long-term care resources allow them to be cared for at home. Yet only about half said that they were very or extremely informed about at-home long-term care options.
Pennsylvania — About half of the Pennsylvania residents surveyed thought that health care was the single biggest issue facing the over-50 crowd. But just 38 percent were secure in the knowledge that they would have access to adequate insurance coverage as they age.
Texas — Nearly all surveyed supported at-home long-term care. However, about 37 percent said that when it comes to affording long-term care, they were not very worried or not at all worried.
Long-term care: where health care and retirement savings merge
The AARP spent a significant portion of the survey investigating beliefs and attitudes about long-term care in the 50-plus population. Establishing a plan for long-term care is vital for middle-aged and older populations. As life expectancy increases, so does the cost of long-term care, according to the U.S. Department of Health and Human Services. Conditions like dementia and Alzheimer's can leave seniors unable to care for themselves and in need of expensive treatment.
A retirement plan should include financial planning based on your preferred living situation, whether that's your home, a family member's home or a nursing center. For many, that plan could involve long-term care insurance, which can be customized based on where you want to live. By enrolling in your state's long-term care insurance partnership program, you can protect your assets if your needs outlast your long-term care insurance.