Whether you're planning a brief trip over the border to Toronto or a multimonth expedition to Uganda, you likely have questions about how — or whether — your health insurance will cover you. Some health insurance policies provide some coverage overseas, but the terms and conditions may be unexpected and baffling.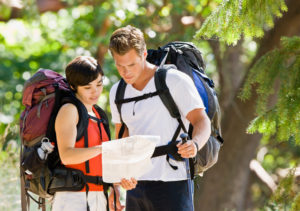 For example, you may not be covered for a medical emergency evacuation to the United States, which can cost you $10,000 out of pocket, according to the U.S. State Department. In certain countries, you must pay your hospital bill before you can return to the United States. Even if you go to a country where the government foots the bill for health care, you may wind up with an enormous bill if you're not a resident of that country.
If you have serious medical problems, traveling abroad presents unique risks. Medicare does not cover care outside the United States. And some countries mandate that tourists carry travel insurance, accident insurance or both, according to the State Department. In certain cases, if you lack this insurance, you may be refused care, even if you're seriously ill.
Before you leave
According to the State Department's website, travelers should ask their health insurance companies the following critical questions:
Does my policy apply when I'm outside the United States?
Will it cover emergencies, like a trip to a foreign hospital or an evacuation?
Will I be covered for an emergency return to the United States?
Will I be covered for high-risk activities like off-road driving and bungee jumping?
Will I be covered for pre-existing conditions, like diabetes or chronic back problems?
Will the insurer pay foreign doctors and hospitals directly?
Use the Official American Board of Medical Specialists Directory of Board Certified Medical Specialists to look up information on doctors in the country you're visiting. You also can get in touch with your U.S. Consulate or Embassy to get contact information for doctors and hospitals.
Be sure to carry your insurance card. Bring enough cash in case a health care provider demands payment for crucial services. A U.S. consular officer can help you locate medical services if you become seriously sick or injured while abroad — and help you get money from the United States to pay for medical services.
Getting the right coverage
A variety of specialty travel insurance products are available. Wallach and Co. Inc., an insurer based in Middleburg, Va., offers a variety of plans, including high-limit coverage for Americans traveling abroad, international medical insurance for people living outside their home countries and health insurance for students studying abroad.
Even major insurers provide some coverage abroad. According to Aetna's website, for example, you can be reimbursed for medical services overseas. However, with most claims, you'll need to pay for medical services yourself first and then submit a claim. Aetna then will translate your claim and determine the exchange rate between the U.S. dollar and the foreign currency, according to its website.