Most people find it difficult to determine which affordable health insurance plan is right for them. We suggest you research both the policy you are planning to purchase and the insurance company from which you are planning to buy it. Utilizing resources like the Better Business Bureau (BBB),??A.M. Best and your state's department of insurance will help you make educated decisions.
Also remember that when you are shopping for affordable health insurance, you want to get insurance quotes from as many companies as possible. Using a company like InsureMe allows you to get up to five affordable health insurance quotes from agents who can help you.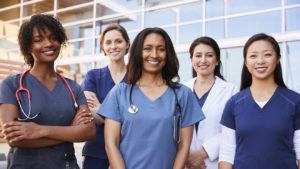 Once you are prepared to shop for insurance, simply fill out??our "Get a free quote" box. InsureMe has been around for more than a decade and has helped millions of consumers find insurance in a fast and effective way.
Our Web site asks a variety of questions pertaining to your health such as height, weight, medical history, etc. Fill out your information honestly. Nondisclosure of a pre-existing condition or other determining factor may get you a better quote, but you could find yourself without coverage due to that nondisclosure.
Remember while shopping for affordable health insurance that if you find an inexpensive insurance plan that seems too good to be true, it probably is. As medical costs continue to rise and insurance companies struggle to stay profitable, health insurance premiums are almost always going to rise, too. To stay competitive, some insurance companies are marketing limited coverage insurance plans designed to fit any budget, but these plans will also expose you to a great deal of financial risk. These policies will have reimbursement limitations and coinsurance requirements that, in case of a major hospitalization, may obligate you for thousands of dollars in medical bills.
Buying the most expensive plan you can find will not guarantee the best coverage either. It is important to understand the insurance policy you are purchasing, so you know its limitations. So shop around, get multiple quotes, and make an informed decision regarding your health insurance.