Health insurance provides necessary coverage that helps us stay vital and active. It protects us medically and financially in case of catastrophic illness or injury by collecting a premium—which is then used to pay for health treatment when we need it.
Depending on the plan, it may also cover certain types of routine health care, such as doctor's visits and lab tests.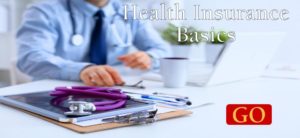 How to Find the Right Insurance Plan
To find the right insurance plan, we must first understand the basics.
Health insurance comes in two forms, managed care plans and indemnity plans. What's the difference? Managed care plans, such as HMOs, are what people think of when considering health insurance. This type of health coverage provides care at a discounted price through contracted hospitals, doctors and providers. Participants must use only their plan's health providers.
Indemnity plans, also known as "fee-for-service" plans, allow policyholders to choose their own health care providers. The patient or provider is then reimbursed following treatment. Though a bit more expensive, many consider the flexibility and freedom insurance indemnity plans offer well worth the price.
How to Save Money
To lower insurance premiums, take these simple steps:
Get physically healthy. Insurers calculate premiums based on a variety of health indicators, including body mass index (BMI). A good predictor of overall health, a lower BMI means lower premiums.
Get financially healthy. Over the years, insurers have discovered a strong correlation between financial health and physical health. Therefore, those with good credit typically pay less for insurance than those with mediocre-to-poor credit.
Elect for a higher deductible. The more a person is willing to pay out of pocket, the lower his or her premium will be.
Shop rates. Diligent shoppers who compare quotes from multiple insurers often save a considerable amount of money. Services like InsureMe make comparison shopping easy.
Choose a reputable insurer. It's vital to pick an insurance company with high consumer satisfaction scores and high scores from independent rating companies like A.M. Best. These factors are a good indication of financial stability and long term viability.