Everyone wants cheap health insurance, but not many people know how to find it. Paying an affordable insurance premium and getting the kind of insurance coverage you need would be great, wouldn't it?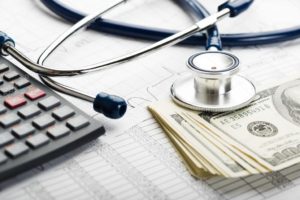 When looking for an affordable health policy, don't forget the old saying "you get what you pay for." As always, make sure you understand your coverage limitations when you sign up for any kind of health insurance or discount plan.
Hospitalization or catastrophic health insurance plans also provide affordable rates on health insurance. These types of plans focus on coverage that will protect you in case of some sort of major, life-changing event, such as a bad accident or major illness. These types of plans usually do not cover any type of preventative care, such as doctor visits. Some individuals who seldom visit the doctor can create a suitable health plan by combining a hospitalization or catastrophic plan along with a medical discount card.
As mentioned, medical discount cards can be useful in conjunction with other coverage. A medical discount card, however, is not a health insurance plan. It is actually nothing like health insurance. What it will do is save you a fixed amount, or a percentage of the cost, of a particular procedure or visit with a participating physician. In the case of a catastrophic illness or injury, a medical discount card may save you a percentage of your medical bill but, most likely, your out-of-pocket expenses will be enormous. Beware of medical discount salespeople who misrepresent medical discount cards as an alternative to a good health insurance policy.
To find the best rates, you'll need to invest time, educate yourself and compare a few policies. We can help you through this process by matching you with insurance agents, carriers and discount plan providers who may be able help you make the best decision regarding insurance.