Tamara E. Holmes
Many Americans get health insurance as a benefit through their jobs. But for those without health benefits – especially those on a very tight budget – maneuvering through the health care system can be challenging.
With the average health insurance premium at $5,615 a year for an individual, according to the Henry J. Kaiser Family Foundation, low-income people are especially hard-pressed to find coverage for themselves and their families. Fortunately, some low-income Americans can take advantage of government-backed and private insurance plans.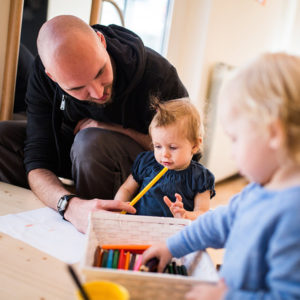 Medicaid is an option that some people may not realize they'd qualify for, says Stephanie Cohen, CEO of Cohen & Golden, which sells health insurance and financial products. Under Medicaid, certain people whose income is too low to be able to afford to buy health insurance may receive free or low-cost medical services.
Medicaid is federally and state funded; eligibility requirements differ from state to state, although all states must adhere to certain federal standards. For example, in New York, a family of four must have $15,208 or less in annual income to qualify for Medicaid. In Oklahoma, a family of four may qualify for Medicaid if they make $6,996 or less per year. People who are pregnant or who have disabilities typically can qualify for Medicaid at higher income levels.
Not all Medicaid programs are the same
The services covered under Medicaid also vary by state. Some benefits must be offered by all state Medicaid programs, including inpatient hospital stays, laboratory tests and X-rays. Other services are optional. For example, while all states must provide dental coverage to children, states can determine whether they'll offer it to adults.
According to a study by the Kaiser Family Foundation, three states – Alabama, Delaware and Tennessee – do not offer dental coverage to adults, while half of the states provide only emergency dental care and do not cover routine dental visits. Most states offer expanded eligibility to pregnant women, meaning they can qualify for Medicaid even if their income is higher than the state's requirements.
In 2014, more people will be eligible to receive Medicaid as a result of the federal health care reform law. Starting then, people who make 133 percent of the federal poverty level, which now is $29,700 for a family of four, will qualify for the service.
Although low-income families may qualify for Medicaid, it might be challenging to find a doctor. Some physicians refuse to accept patients covered by Medicaid because the reimbursement for services is so low, says John Barrett, founder of California-based Health Insurance Brokers, which provides health insurance solutions to individuals, small businesses and seniors. In fact, a recent study by medical staffing company Jackson Healthcare found that 66 percent of dermatologists, 64 percent of endocrinologists and 58 percent of internists said they can't afford to take on new Medicaid patients.
Your state's health department can connect you to a local Medicaid office, which can help you find a physician who accepts Medicaid.
For those who have children under age 19, the Children's Health Insurance Program (CHIP) is another government-backed insurance option. It provides coverage to children in families with incomes that are too high to qualify for Medicaid. As with Medicaid, each state oversees its own CHIP.
Some states run their CHIPs as part of Medicaid while others run the two programs separately. The income requirements, again, differ from state to state. For example, in West Virginia, the income of a family of three must be no more than $55,590, while in Maine the income level for a family of three must be no more than $37,060.
Private options available
Private insurance options are available for low-income Americans, particularly those who are relatively healthy. High-deductible health insurance plans typically have low premiums because the policyholder agrees to pay more of the costs when services are delivered.
For example, if you bought a plan with a $2,500 deductible, you would pay the first $2,500 in medical expenses and the insurance plan would pick up the rest. As long as you're healthy, you'll save money on premiums with such a plan. If you suffer a catastrophic illness, you'll be covered above that initial $2,500.
"Mini-med" health plans are another option people with low incomes can explore. These plans provide limited health insurance coverage for treating illnesses and certain inpatient hospital procedures. These plans also are best suited for those who are relatively healthy; the plans tend to have low annual coverage limits, meaning you'll likely run out of benefits quickly if you're diagnosed with a major illness.
Low-income people who have limited insurance plans can also visit free clinics, Barrett says. For example, Planned Parenthood offers free mammograms and breast cancer screenings, as well as colon cancer screenings, routine physical exams and men's health services in some locations.