Your health is priceless! InsureMe wants to help you guard your life, health and finances with the right health insurance policy at the right price.
Let us go behind the scenes to match you with our nationwide network of health insurance providers. They'll listen to your concerns, answer your questions, and tailor your health insurance policy to your individual needs.
InsureMe cares about your future. Contact us now for the health insurance quotes you need, service you can trust, and a personalized relationship with the health insurance agent of your choice.
You get it all with InsureMe!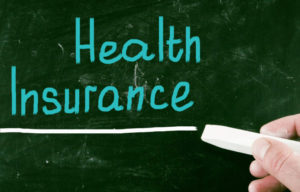 Humble Beginnings
In 1993 two ex-insurance agents, frustrated by consumers' inability to find health insurance policies from local agents, decided to do something about it.
With only two employees, a computer and a fax machine, the Insurance Shopping Network was born in one founder's home. Almost immediately, it began establishing relationships with health insurance agents and providing health insurance quotes to consumers through a networked agent base.
Taking Off
The first of its kind, the Insurance Shopping Network, later renamed InsureMe, used then new technology known as the "Internet" to offer health insurance agents and consumers common ground.
Over the years, our company has established relationships with thousands of health insurance agents nationwide, and now matches almost half a million consumers with health insurance agents yearly.
Doing It Right
With our mission of "Doing the Right Thing," InsureMe attempts to demonstrate its unique core values of love, integrity, leadership and innovation in everything we do—all while providing you, the consumer, with the health insurance quotes and information you need.
Our mission isn't just a statement…it's a creed we live and work by!
The InsureMe Difference
If you're looking for health insurance quotes from an honest, innovative industry leader you can count on, InsureMe fits the bill. We'll get you up to five quotes from local health insurance providers so you can prepare for a successful, healthy future…whatever it brings.
Don't risk your life, health or finances. Make the wisest move—entrust them to InsureMe today!