Mary Lou Jay
There's still a lot of confusion over the provisions of the federal new health care reform law. Unfortunately, that confusion is setting the stage for health insurance scam artists.
The frauds started almost as soon as the bill was signed. In an April 2010 letter to state insurance commissioners, Kathleen Sebelius, secretary of the U.S. Department of Health and Human Services, warned consumers to beware of anyone offering health insurance policies that supposedly will help them comply with health care reform. These plans, according to Sebelius, are often "time limited, offer limited benefits, or advertise themselves as necessitated by health insurance reform."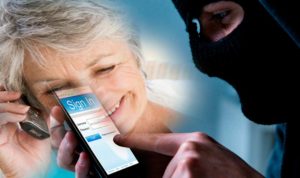 These fraudulent policies frequently have names like "ObamaCare" or "Obama health plan" or "government health care reform insurance," and are offered by door-to-door salespeople or through spam faxes, according to the Better Business Bureau. They promise benefits at unbelievably low prices, like $29.95 for comprehensive medical insurance including prescription drug coverage. The poor and the elderly often are primary targets.
The National Association of Insurance Commissioners advises consumers to be alert for these red flags when they're considering a health care policy:
A limited enrollment period: Scam artists frequently try to pressure people into turning over their money by saying the offer is good only for a short time.
A claim that the policy is required under the new health care law: The health insurance mandate will not require you to get insurance until 2014.
A lack of information: A legitimate health insurance policy should list all coverage, benefits, limitations and exclusions.
A claim that the policy will be exempt from changes required by health care reform: Only policies that were in effect when President Obama signed the law in March 2010 are eligible for exemptions.
If you're in the market for a health insurance policy, the Better Business Bureau of Chicago offers these tips to help you make a good choice:
Check with your state's department of insurance to determine whether the insurance agent and the company offering the policy are licensed to do business in your state. You also check with the Better Business Bureau about any consumer complaints.
Don't sign any papers before you do this investigation.
Don't deal with any insurance agent or company that won't give you all the details of the plan upfront and before you sign — the services it covers, the co-pays and deductibles you'll be responsible for, and the doctors, hospitals and pharmacies that are covered under the plan.
Don't purchase your health insurance policy from a door-to-door salesperson.
Don't give out any personal information (credit card numbers, bank account numbers, Social Security number or insurance information) over the phone to someone who offers to sell you insurance.
If you already have health insurance, call your current agent or insurance company and ask for a comparison of benefits and charges.