Recent federal reform may make health insurance more accessible for young adults.
Prior to the passage of the Patient Protection and Affordable Care Act, many of these individuals became uninsured immediately after graduating from college. Those without an employer-sponsored insurance plan were forced to forgo coverage or seek a policy through the individual insurance market. These policies tend to carry higher premiums, especially for those with pre-existing health conditions.
Individuals with severe medical conditions may have been denied coverage altogether, on the basis that their claims would be more expensive than an insurer was willing to foot.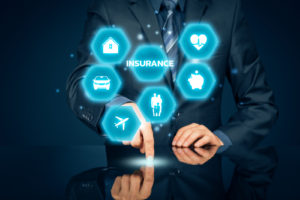 The healthcare reform bill will address some of these issues – eventually. Starting this September, young adults will be able to remain on their parents' health insurance plan until they reach age 26. This gives them more time to find their own coverage and protects against penalties incurred by the uninsured.
September is not soon enough for individuals who will lose their coverage this spring, according to a recent report by Kaiser Health News. Graduates with expensive medical bills will have nowhere to turn unless they are able to secure COBRA health insurance or an employer-sponsored plan.
Three of the nation's largest health insurers are stepping in to fill this gap, according to a recent report by the Los Angeles Times. The companies have announced that young adults will not have to wait until September 23 in order to return to their parents' health insurance plans. Two of the insurers will immediately fill the coverage gap, while the other will provide coverage for young adults starting June 1.
The announcement may encourage other health insurance providers to follow suit, according to the report.
U.S. Department of Health and Human Services Secretary Kathleen Sebelius commended the efforts of these companies.
"Many young adults under the age of 26 have traditionally had a difficult time getting access to – and affording – health coverage," she said in a statement. "The Affordable Care Act, and the voluntary actions of insurers to eliminate the coverage gap for young adults on their parents' plans, will give greater health security to millions of American families."
Young adults are more likely than any other age group to remain uninsured. A recent National Health Survey showed that about 13 million Americans age 20 to 29 do not have health insurance coverage.