A type of managed-care organization, an HMO provides health care through contracted hospitals, doctors and providers. One objective of an HMO is to reduce the cost of health care through strict management.
The HMO requires you to make a co-payment to an in-network physician and will not pay for services you receive outside the network. If you have an HMO, you must choose a primary-care physician (PCP), who, in essence, is the gatekeeper to all other medical care. To see a specialist, your PCP has to authorize it and refer you.
Under an HMO, preventative care like well-child care and mammograms is discounted or free to encourage individuals to stay healthy.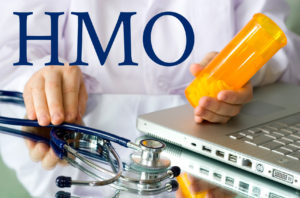 You May Want an HMO If:
You are a relatively healthy individual with no abnormal conditions that would require a specialist
You want to avoid filling out numerous insurance forms
You value preventative health care in the form of programs that encourage healthier life choices to achieve better health
You'd like to benefit from slightly reduced premiums
You don't mind working with only one primary-care physician who must refer you to a specialist for any unusual medical needs
Evaluate your health, financial situation and time constraints-even your personality type. If you are the type who prefers structure and organization, an HMO would suit you best.
Weigh the options, talk to friends and family about the types of plans they have, and choose what you think will work best for you!