Peter D. Fleming
If the lawsuits that four union-sponsored health insurance plans have filed against eight prescription drug makers are successful, the co-pay coupons and cards that millions of consumers use to help them afford brand-name drugs could become a thing of the past.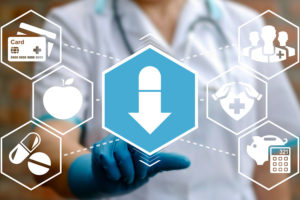 Co-pay coupons and cards are growing in popularity. Most of these deals save consumers $15 and $75 each time they buy a brand-name prescription drug. A December 2011 report by stock research firm Cleveland Research Co. says 86 such programs were in place when it began tracking them in July 2009. Just 2½ years later, 362 such programs were operating.
What's responsible for this growth? As the patents on popular drugs such as Abilify, Lipitor and Nexium have expired in recent years, drug makers have sought to retain their lucrative market share by helping consumers pay the higher co-pays that most insurance plans charge for brand-name medication. Health plans use tiered co-pays to encourage participants to choose less expensive generic drugs. Tiered plans provide lower co-pays for generic and "preferred" drugs, and higher co-pays for brand-name drugs when a generic substitute exists.
Lawsuits: Co-pay deals are 'bribes'
Calling co-pay deals "unlawful," "illegal" and a form of "commercial bribery," the lawsuits say federal racketeering laws "prohibit this form of insurance fraud." The plaintiffs are seeking to have co-pay coupons and cards declared illegal.
The lawsuits claim co-pay coupons and cards give consumers an incentive to use brand-name drugs that cost health plans more than their generic alternatives. This has several consequences, the plaintiffs say:
It drives up plan costs.
Plans that face higher costs might pass them along to consumers in the form of higher premiums.
In plans that have a cap on annual benefits, paying more for drugs will cause consumers to reach those caps faster.
If you reach the plan's annual cap before the enrollment year ends, you might have to forgo necessary medical care until the next year begins.
The eight lawsuits were filed in March 2012 in Chicago; New York; Newark, N.J.; and Philadelphia by AFSME District Council 37 Health & Security Plan Trust, the Sergeants Benevolent Association, the New England Carpenters, and the Plumbers and Pipefitters Local 572 Health and Welfare Fund. The companies being sued are Abbott Laboratories, Amgen Inc., AstraZeneca PLC, Bristol-Meyers Squibb Co., GlaxoSmithKline PLC, Merck & Co., Novartis AG and Pfizer Inc.
No more effective than generics
Wells Wilkinson is director of the Prescription Access Litigation Project at Community Catalyst, a Boston-based health care advocacy group helping the four health plans that filed the suits. He says the enormous growth in co-pay coupons and cards has "sent out alarms to both insurers and consumer advocates."
Health insurance plans have no way of knowing whether a member uses a coupon or card to cover a co-pay, Wilkins says. This creates a "shadow claims system" that affects one out of every eight purchases of brand-name prescription drugs, according to a November 2011 report by the Pharmaceutical Care Management Association.
That report says co-pay coupons and cards reduce the use of more affordable generic drugs while dramatically increasing the overall cost of prescription drugs. If the current trend continues, prescription drug costs for employers, unions and other sponsors of health plans will jump by $32 billion over the next 10 years, according to the report.
Wilkinson says co-pay coupons and cards "promote the widespread use of drugs that are no more effective than their generic alternatives." One of the group's goals is to "encourage consumers to use generic drugs that could cost as little as one-tenth as much as brand-name drugs."
The drug industry responds
None of the eight companies named in the lawsuits has commented on the litigation. Michael Bennett, senior vice president of Pharmaceutical Research and Manufacturers of America, an industry trade group, says co-pay deals "play a valuable role in increasing access to medicines." The coupons, he says, generate "better health outcomes" and reduce the use of avoidable and costly medical care.
A recent article by Mason Tenaglia, managing director of the Amundsen Group, a consulting firm that advises the U.S. pharmaceutical industry, says it's "unfathomable" that insurance companies could argue against affordability. Co-pay coupons and cards, Tenaglia says, are good "for patients, physicians and employees." Amundsen Group research shows that most of the money pharmaceutical companies invest in co-pay deals goes toward specialized medication, not everyday drugs.
The effect on health care
What effect do co-pay cards and coupons have on consumers?
John Rother, president and CEO of the National Coalition on Health Care, says the pharmaceutical industry is using these co-pay deals to "hang on to every dollar it can from drugs that have moved off patent." Rother believes using brand-name drugs when there are generic equivalents wastes money and "doesn't add any value to health care." In fact, he estimates the use of co-pay coupons and cards generates an extra $4 billion in health care spending each year.
Rother points to years of evidence that "generic drugs are overwhelmingly as safe and effective as brand-name drugs." Outlawing co-pay coupons and cards, as the lawsuits are seeking, is "one of the most easily achieved ways to lower costs. It's a no-brainer because it has no impact on health," Rother says.