Justin Stoltzfus
Most homeowners and renters have heard about the importance of keeping an up-to-date home insurance inventory for claims purposes. But when it comes to documenting all the possessions in your home and how much they're worth, the actual logistics can be tricky. Now, there are apps that can streamline this task — and the home insurance claims process.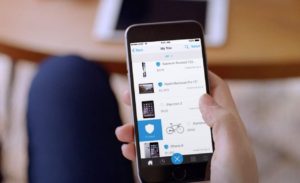 Several companies and consumer advocacy groups have been developing home inventory software and smartphone apps that can be tailored to each user's needs:
MyHome Scr.APP.book: Available from the iTunes store, this app carries the stamp of approval from the National Association of Insurance Commissioners. MyHome Scr.APP.book lets users organize their items by room, input digital photographs and actually scan bar codes for serial numbers. Users also can back up and email the files.
Know Your Stuff: This online software has the backing of the Insurance Information Institute and comes in two varieties: home insurance inventory and business insurance inventory. Items are organized by room, and information is stored on remote servers so you can access it from any computer. The software helps keep tabs on replacement values and even provides a maintenance calendar so you can get reminders for things like cleaning vents and having the furnace checked.
Home Inventory: This program can be used on a smartphone or computer and be optimized for a home or business. It allows you to enter detailed information (including serial numbers and purchase dates) of all your possessions and allows you to create printable reports for your insurance company if you need to file a claim.
What You Own Home Inventory: This software organizes your belongings by room and even includes a "donation room," where you can list items you're planning to give to charity. That way, you can keep track of the value of your donations for tax purposes.
In the wake of a disaster or burglary, organization is key. You'll need to prove your losses and file your claim as quickly as possible to get your life back on track. Think about harnessing the power of home inventory software to ensure peace of mind — and a prompt check from your home insurance company.