Since 1993, InsureMe has helped find the right homeowners insurance for countless consumers across the nation. Our goal is to do the same for you.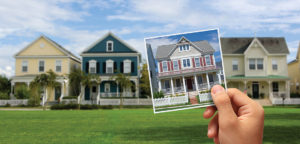 Enjoy fast, free and easy service
By using our free referral service, you will be instantly matched with the best companies in the business. In return, you will receive up to five quotes on homeowners insurance in your area. Comparing quotes will allow you to choose the right home insurance to protect your home—and your pocketbook.
Your information is safe with us
We use the most advanced security available to protect your information. We will never give out or sell your email address for mass marketing tactics.
Get your free quotes today!
Let InsureMe take the headache out of shopping for home insurance. Simply enter your information to the right and receive up to five free quotes for homeowners insurance agents in your area.
Finding affordable coverage has never been easier!