Homeowners insurance rates can vary greatly from company to company, house to house and location to location.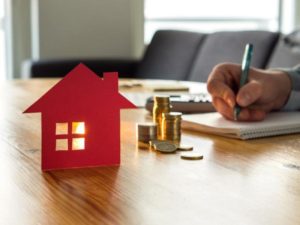 Most homeowners are interested in getting the best policy they can find for the lowest price possible. But many homeowners don't know there are a few things they can do to assure they are getting the best possible deal on their homeowners insurance, including:
Keep Insurance Costs in Mind When Buying Your Home
Take the Time to Shop Around
Do Your Research
Find an Insurer You Can Stick With
Consider Your Deductible
Do Not Overstate Your Rebuilding Costs
Make Sure Your Coverage for Possessions is Not Too High (or Low)
Protecting Your Home Will Protect Your Homeowners Insurance Premium
Save By Getting Auto Insurance Too
Stop Smoking
Avoid Placing Smaller Claims
Now, let's discuss each of these methods for saving in more detail.
Keep Insurance Costs in Mind When Buying Your Home
Some factors insurance companies take into consideration when determining your premium are the location of your house, the type of construction and the age of the house. If your house is in a hurricane-, earthquake-, or flood-prone area, you can expect substantially higher monthly premiums. If it is close to a fire hydrant or fire station, your premium may be lower. If your house is new, contains approved wiring, or is constructed with a material suitable for your area and climate, discounts may be available on your homeowners insurance.
Before you buy that Victorian fixer-upper, remember to check on homeowners insurance rates. That classic house may not to be such a great deal after all.
Take the Time to Comparison Shop
Getting multiple quotes is an important part of saving money on your insurance premium. And a great way to get multiple quotes is through an online matching service like InsureMe. By entering your information into InsureMe's quote application, you will get matched with local insurance agents who can help you find the best policy available.
Do Your Research
You can get the lowest homeowners insurance premium out there, but it will do you no good if the insurance company goes out of business when you make a claim. That is why it is a good idea to conduct your own research of the insurance company and policy you plan to buy. Some great resources for doing this are your state department of insurance, the Better Business Bureau and A.M. Best. The state department of insurance has information available on licensing status, as well as actions taken against insurance companies by the state. Check with the Better Business Bureau and A.M. Best for information about consumer complaints and the financial status of insurance companies.
Find an Insurer You Can Stay With
If you can find a homeowners insurance policy with a solid, well-known company, you can stay with that company for many years. This may enable you to qualify for a discount on your premiums.
Consider Your Deductible
Your homeowners deductible can greatly affect the amount of your monthly premium. If you change from a $500 deductible to a $1000 deductible, you may save up to 25 percent on your monthly premium.
You should decide whether you are looking for a home insurance policy that covers all property damages, or just major ones. If you really want a comprehensive homeowners insurance policy, a low-deductible plan would likely be best. If you are more interested in saving money, a higher deductible plan in which you assume the risk for smaller claims may be best.
Do Not Overstate Your Rebuilding Cost
There is a big difference between the actual cost of your home and the cost of rebuilding or replacing your home, since the value of your land must be taken into consideration. It is unnecessary to insure the land under your home from fire, extreme weather or theft.
You can also save money when insuring your home if you insure only the value of the home, not the land.
Make Sure Your Coverage for Possessions is Not Too High (or Too Low)
It is a good idea to take annual inventory of the items in your home and try to assess their total value. Some individuals find they have overinsured their home and its contents, and others find their coverage is not suitable for the items they have purchased over the last year.
Protecting Your Home Will Protect Your Homeowners Insurance Premium
If your home is protected from fire, theft, and natural disasters you are going to be less likely to make a homeowners claim. Insurance companies offer a discount for various home safety devices such as burglar alarms, smoke detectors and even dead bolt locks.
Also, if you are constructing a home, it is a good idea to make sure that the building material is suitable for the area in which you live. For example, if you live in an earthquake zone, your home should be built of materials that can withstand an earthquake.
If you are installing a security system, check with your insurance company before your purchase to make sure the discount will apply.
Save by Getting Auto Insurance, Too
If your auto insurer also offers homeowners insurance, you may be able to save 15 percent or more on your insurance premiums with a multiple-policy discount. Further discounts could apply if you purchase life insurance through the same insurer.
Stop Smoking
Many residential fires start by careless smoking, so some insurance companies give discounts to households which do not contain smokers.
Avoid Placing Smaller Claims
It is a good idea, if at all possible, to avoid making small insurance claims that can cause your insurance rates to go up. While it is nice having financial help when making small repairs, it is probably better to pay for them yourself and avoid higher insurance rates.