A recent increase in home insurance costs compounds the importance of comparison shopping for the best homeowners insurance quotes. But what is causing this price increase and what steps can you take to keep premiums restrained? This article will examine these factors and give you solutions for lowering your premiums.
The large number of people taking advantage of low interest rates by moving into larger homes or improving their existing homes is one cause of nationally-increased insurance rates. More property to insure translates into higher homeowners' premiums.
Another contributing factor is a dramatic increase in the severity of natural disasters. Since 1990, insurers have paid more than $100 billion in catastrophe-related losses, an average of about $700 million per month. In addition to such well-known events as Hurricane Andrew and the Northridge earthquake, hundreds of smaller disasters have occurred such as storms, wildfires, ice, etc. Virtually every part of the country is either at risk for or has already experienced a billion dollar disaster.
Sharp increases in construction costs are also impacting insurance premiums. Due to these increases, the average homeowner is probably not carrying enough property insurance to cover the cost of replacing his or her home in the event of catastrophic damage.
In fact, some 45 million U.S. homes (about 64 percent) are reportedly underinsured. The rapid escalation of housing replacement cost is leading some insurance companies to cease offering replacement cost coverage, and offer instead only an agreed-upon maximum amount toward rebuilding costs.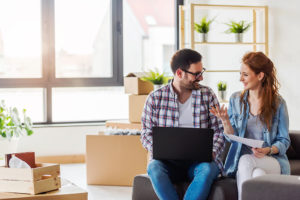 Mold is yet another cost factor in rising insurance premiums. Though water damage and mold in homes is nothing new, recent high profile lawsuits and insurance claims have greatly increased the public's anxiety about this issue. Insurers are now taking steps to limit coverage in order to avoid being overwhelmed by claims related to water damage; meanwhile, premiums have risen to cover the increasing number of mold and water damage claims.
Here's what you can do to help save money on your insurance policy.
Research Before Buying
Learn a home's insurance loss history before making a purchasing decision. If there have been past losses, closely inspect the home to ensure proper repair was made. CLUE and A-PLUS databases enable insurers to check the claims history of both properties and homeowners.
Raise Your Deductible
Raising the deductible on your homeowners insurance could produce savings of 15 percent to 30 percent or more.
Upgrade Your Home
Consider modernizing your heating, plumbing and electrical systems to reduce the risk of fire and water damage. Let your insurer know when you have made these upgrades.
Follow Your Insurer's Recommendations
Make your home more resistant to windstorms and other natural disasters. Adding storm shutters, reinforcing your roof or buying stronger roofing materials may enable you to save on your premiums. Older homes can be retrofitted with newer materials to make them more capable of withstanding earthquakes.
Improve Your Home's Security
Premium discounts of at least 5 percent are usually available when installing a smoke detector, burglar alarm or dead-bolt locks.
Some companies cut your premium by as much as 15 or 20 percent if you install a sophisticated sprinkler system and a fire and burglar alarm that signals the police, fire department and other monitoring stations. These systems are not cheap; unfortunately, not every system qualifies for a discount. Find out what kind your insurer recommends, how much the device costs, and how much you will save on premiums before you buy such a system.
Buy Your Home and Auto Policies from the Same Insurer
Some companies selling homeowners, auto and liability coverage will take 5 to 15 percent off your premium if you buy two or more policies.
Maintain Good Credit
Insurers are increasingly using credit-based insurance scores to determine homeowners and auto coverage premiums. Someone with a good insurance score will pay much less for insurance than someone with a lower score.