Amy Higgins
Hospices provide terminally ill patients comfort and care in their final stages of life after treatment is no longer an option. Medicare has been offering hospice care for nearly 30 years with its hospital insurance plan, but in recent years, there has been some speculation about whether hospice providers are being completely honest.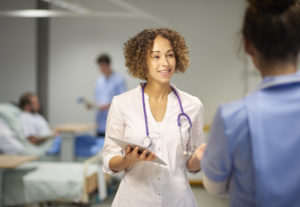 According to the U.S. Department of Health and Human Services, patients are approved for Medicare hospice care when a doctor and the hospice medical director certify they are terminally ill and are unlikely to live more than six months. These patients must sign a statement that certifies they're opting for hospice care and turning down benefits related to their terminal illness.
Between 2000 and 2009, hospice services provided by Medicare rose in cost from $2.9 million to more than $12 million, according to Kaiser Health News. During that time, more and more hospice patients were living longer than expected. According to the Medicare Payment Advisory Commission (MedPAC), patients with a variety of diagnoses stayed in hospice care for more than 180 days.
MedPAC's March 2011 hospice report found a significant increase in the number of hospices, especially when it came to for-profit providers. It also found that hospices' profit margins increased as their patients' length of stay increased, and that the average length of stay at for-profit hospices was about 45 percent longer than that at nonprofit hospices.
This has led to speculation that some patients are admitted for hospice care earlier than they need to be — and that some providers are deliberately choosing to admit those with more profitable disorders. For example, it can be difficult to accurately determine when a patient suffering from conditions like dementia will die, so these patients may live longer in hospice care than those suffering from diseases like cancer. A study published by the Journal of the American Medical Association found that for-profit hospices, compared with nonprofit hospices, had a lower proportion of patients with cancer and a higher proportion of patients with dementia.
Medicare pays a base payment rate of $147 to $859, according to Kaiser Health News. Routine home care is reimbursed at $147 a day, while inpatient care is reimbursed at $652 a day, according to MedPAC. So, providers may have an incentive to keep patients for as long as possible — and to provide pricier care.
Medicare's response
There already are some restrictions on Medicare payments to hospices. Congress created two "caps" when it established the hospice benefit in 1982. According to MedPAC, the first cap limits the number of inpatient care days a hospice is allowed to bill — no more than 20 percent of total patient care days may be billed at the inpatient care rate. When hospices go beyond that limit, those extra inpatient days are reimbursed at the (lower) routine home care payment rate.
The second cap limits the total Medicare payments a hospice can receive from its patients as a whole, not individually. If a hospice's total Medicare payments exceed the total number of patients multiplied by a predetermined cap amount, it must repay the excess to Medicare, according to MedPAC. The cap amount in 2008 was $22,386.
Yet with costs still climbing and Medicare under intense political pressure, the caps may no longer be enough — and oversight has been increasing. For example, in January 2011, a new rule went into effect. It requires a face-to-face visit with a physician or nurse practitioner when the patient reaches the six-month mark to determine whether the patient actually belongs in hospice care.
The new face-to-face rule has received some backlash from the National Hospice and Palliative Care Organization (NHPCO), which represents hospice programs throughout the country. Among NHPCO's concerns are the short notice providers got about the new rule, the consequences for rural hospices that may not have access to enough physicians and how Medicare recipients already receiving hospice care before the new rule will be transitioned.