Asked by Mike from Buffalo, NY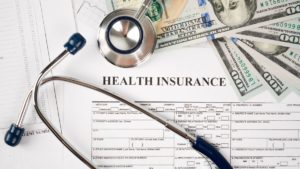 Mike, the rates you pay for health insurance depend on a number of factors, including your age, how healthy you are, your height and weight, marital status, preexisting conditions at the time of application and the type of plan you choose, to name just a few. Though insurers place more or less emphasis on each factor depending on underwriting guidelines, a few basic principles apply when setting medical insurance rates, most based on risk.
As you might imagine, healthier people pay less for health insurance, as do married couples and those who are height/weight proportionate. But it's a bit more complicated than that. The type of medical plan you choose also has a huge effect on what you pay for health insurance, and should be based on both your needs and financial capabilities.
With indemnity or "fee for service" plans, the emphasis is on patient choice, patient responsibility and immediate care. This results in more comprehensive coverage, with greater provider choice—and more control and self management by the insured. However, indemnity policies cost more than managed care plans, which emphasize preventative care, provider networks and lower cost for policyholders through rates negotiated on your behalf by your insurance company.
Bottom line: your insurance company takes all these factors into consideration when setting health insurance rates. So choose your plan carefully and take charge of the factors within your control to help keep premium rates low.
Please note: InsureMe Answers is not intended to be a substitute for advice from a licensed professional. For specific questions about a policy or claim, please contact your insurance agent or company.