Asked by Zhishen Ge from MI
Hi Zhishen, thanks for asking.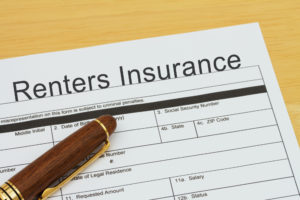 The best way to make a change to your renters policy is to contact the agent or insurance company that sold it to you. They will have insight into what you need and can pull up your existing policy to see where you're lacking or overlapping coverage, based on what you already have.
On the other hand, now might be a good time to consider shopping for a new renters policy. As your needs change, you move to a new place or you purchase new items you need to insure, you might be able to get a better deal by comparing coverage levels and prices between several insurers. You can usually speak to an agent and get a free renters quote within a day or two.
If you'd like to pursue that option, select "home insurance" in the quote box to your left, enter your ZIP code, and hit "start quote." That way, you'll know if you've already got the best deal and the right coverages–or if you should start over fresh.
For more information on renters insurance in Michigan, you can also contact your state's Office of Insurance and Financial Regulation at 877-999-6442.
We hope that helps!
Please note: InsureMe Answers is not intended to be a substitute for advice from a licensed professional. For specific questions about a policy or claim, please contact your insurance agent or company.