Asked by anonymous from an unspecified location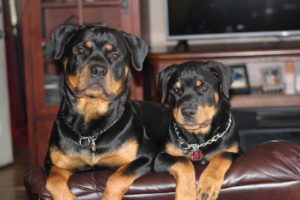 People who own animals considered "dangerous" often have difficulty finding an insurance company willing to insure their homes. This is because it's much risker for an insurer to write a policy for a household containing that kind of animal. The likelihood of claims is much higher, and if the animal does end up injuring or killing someone who comes to visit, the cost of paying the medical bills that result can be astronomical.
However, with that being said, there are still some insurers around willing to take the additional risk. It will cost you though. We recommend you request home insurance quotes using the quote box here on our site to find one in your area. Just be sure to mention, when filling out the form, that you own a rottweiller to help ensure you find a company that can write this type of policy and get you accurate quotes.
For more information on dangerous animals and how they can affect home insurance rates, please see the following articles:
Dangerous Dogs Pose Insurance Debate
Will My 8-Pound Pomeranian Raise My Homeowners Insurance Costs?
Please note: InsureMe Answers is not intended to be a substitute for advice from a licensed professional. For specific questions about a policy or claim, please contact your insurance agent or company.