Asked by anonymous from an unspecified location
What a great question! Most people don't understand how the different types of life insurance work, so let me explain more on term life to help you understand how it works.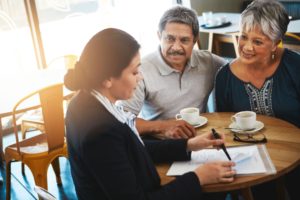 Term life insurance is a temporary type of policy you take out on yourself or someone you have a vested interest in to last over a particular period of time. When you purchase the policy, rates are calculated based on numerous factors, including your age, health, marital status, income and the amount of risk that the person covered will die during the time the policy is in effect.
Most term life policies are designed to span a period of 20 or 30 years.
The good news about this type of coverage: Once rates are calculated and set, they remain the same for the life of the policy. That means you don't have to deal with rate increases and won't have to end up cancelling the policy because you can't afford higher rates.
The bad news: Because this is a temporary type of coverage, when the policy expires, rates will rise, mostly because the person insured is now older and the risk of death is higher.
Term life insurance is a great option if you're young or middle-aged, as it offers more protection for your money on the premium end, while leaving financial resources for loved ones following your (or the insured person's) death. However, for someone older, permanent insurance may be more appropriate, as it insures the person their entire life.
Please note: InsureMe Answers is not intended to be a substitute for advice from a licensed professional. For specific questions about a policy or claim, please contact your insurance agent or company.