Chris Kissell
Even if you have a good health insurance plan, at least some of the cost of your care likely is coming straight out of your wallet.
Consumers paid out of pocket for 14 percent of the $2.5 trillion in U.S. health care spending during 2009, according to the most recent figures from the U.S. Department of Health and Human Services.
Yet four of every 10 people in a recent Aetna survey said they rarely or never track their out-of-pocket costs.
Saving money is always important, but even more so in today's tough economy. With that in mind, here are three ways to slash health care spending.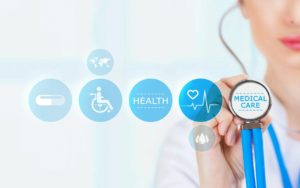 1. Buying generic drugs and shopping online.
Prescription drugs can be exceptionally expensive, but there are ways to save money.
Buying generic equivalents of brand-name drugs can bring savings of up to 90 percent, according to the Federal Trade Commission. Still, many consumers are strangely reluctant to use generics, says Rae Lee Olson, chief operating officer at Vita Benefits Group in California, which offers employee benefits consulting and brokerage services.
"People have an odd affinity for brand-name drugs," Olson says.
If you insist on using a brand-name medication, check to see whether there's a cheaper, alternative brand-name drug that can treat your condition, she says.
Shopping around also can save you money, as pharmacies charge different prices for the same prescription. You also can trim costs by shopping online. "Mail order is often cheaper," says Cheryl Fish-Parcham, deputy director of health policy at Families USA, a consumer advocacy group.
2. Using flexible spending accounts and health savings accounts.
A flexible spending account (FSA) lets you set aside money – before taxes are taken out – to pay for medical expenses for yourself or your dependents. At the beginning of the year for your employer's health care plan, you designate how much money to put away over the next 12 months.
You then can withdraw money to pay for qualified health care expenses, including things like co-pays, deductibles and some types of medical services that might not be covered by some insurance plans, such as acupuncture treatments, laser eye surgery or childbirth classes. The IRS has a limit of $2,500 for 2013.
A health savings account (HSA) also allows you to set aside and withdraw money tax-free to use later for qualified medical expenses.
To be eligible for an HSA, you must purchase a high-deductible health insurance plan. That means you may have an annual deductible of several thousand dollars that must be paid out of pocket before health benefits kick in. Contribution limits for 2013 will be $3,250 for an individual and $6,450 for a family.
When using an FSA or HSA, it's important to pay close attention to rules for both contributions and withdrawals.
If you violate the rules – such as withdrawing cash from your HSA to pay for a nonqualified expense – you'll pay a financial penalty, Olson says. For example, the penalty for using HSA funds for nonqualified expenses is 20 percent of the HSA distribution. If you try to use FSA money for non-qualified expenses, you won't be reimbursed for the expense of the service or procedure.
"People have to understand those rules so they don't end up squelched by them," Olson says.
Sara Garcia, a spokeswoman for eHealthInsurance, says that in recent years, she has seen a surge of customers signing-up for high-deductible plans that let them put money into their HSAs.
"The great thing about an HSA is it's not just for medical care – you can use it for dental, eye care, prescription drugs," Garcia says.
While a higher deductible can lower your premium costs, be sure the tradeoff makes sense for you, Fish-Parcham says. She suggests asking yourself: "Do I have the money to pay the deductible?"
3. Staying in-network and visiting free or low-cost clinics.
If you have insurance, cut your costs simply by making sure all health care providers and hospitals you use are in-network. In-network providers reach agreements with health insurers to offer care at cheaper rates members of certain health insurance plans.
Depending on your plan, going to an out-of-network provider may leave you without coverage, or at least responsible for paying a greater percentage of the cost of care.
"People should keep in mind that the deductible for out-of-network care alone is often three times as high as the deductible for in-network charges," Fish-Parcham says.
Some states require insurers to cover out-of-network services at in-network rates if specific circumstances apply – such as your plan not offering an in-network specialist for a rare health condition, Fish-Parcham says.
If you do not have health insurance – or if you have a high deductible – you can save money by seeking care at a retail clinic. Retail clinics have sprung up across the country at pharmacies such as CVS (MinuteClinic) and Walgreens (Take Care Clinic), and retailers such as Target and Walmart.
For example, Take Care Clinic recently advertised a special on back-to-school physicals for $39 each. Meanwhile, MinuteClinic exams for minor conditions, such as unexplained rashes, splinter removal and minor burns, cost between $79 and $89.
"If they are covered by their insurance, it's very cost effective to go to one of those retail clinics," Olson says, especially for people who have to pay toward a deductible or who have to pay for a percentage of their care.
If your budget is especially tight, your best option may be care that is free or billed on a sliding scale based on your income.
The Department of Health and Human Services has a Find a Health Center tool that can help you locate an affordable health care provider, whether you live in a city or rural area. Each state also has a consumer assistance program that can help you find free or low-cost care. Families USA offers a tool that can help you find a program in your state as well.