Chris Kissell
Insurance often seems like a necessary evil. Nobody likes paying for it, but you sure are glad it's there when you suffer a loss.
However, a new survey by Wolters Kluwer Financial Services found that many policyholders believe the claims process itself leaves much to be desired. In particular, consumers complained about insurers' failure to acknowledge, pay or deny claims within certain time periods.
Fortunately, you can help make the claims process go more smoothly. And it all begins long before someone smashes your car or breaks into your home, says Justin Herndon, a spokesman for Allstate. On the top of the list: Review your coverage with your insurance company or agent before a mishap happens.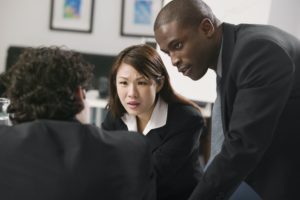 Know your coverage and be prepared
Lori Conarton, a spokeswoman for the Insurance Institute of Michigan, echoes those sentiments.
"Insurance can be complex, and people may not know all that is covered and what is not," Conarton says. "That is why it is important for consumers to review their policies with their company or agent before they have a loss."
Once you understand exactly what's covered, take steps to prepare for a loss long before it happens.
A home inventory can help if you need to file a homeowner's insurance claim down the road. Conarton suggests keeping a list of all the valuable items in your home and holding on to all receipts for items you buy.
You can find forms and software to make the process easier at websites for organizations such as the Insurance Information Institute and the Rocky Mountain Insurance Information Association, and insurers such as State Farm and Farmers Insurance.
"A home inventory will make homeowner's claims less stressful," Conarton says.
Lynne McChristian, Florida representative for the nonprofit Insurance Information Institute, says you can take steps in advance to help speed up a car insurance claim.
"It's a good idea to keep paper and pen in your car's glove compartment so you can take notes after a crash," she says. "You will want to write down all the names and addresses of drivers and all passengers."
Also, make sure you understand your coverage levels and other particulars of your policy, such as the size of your deductible.
"Take the time now to think through the steps you should take if an accident occurs," McChristian says.
What to do after a loss
All that preparation will help if you finally do experience a loss. After such an unfortunate turn of events, your first step should be to pick up the telephone, Conarton says.
"If there is a loss, the policyholder should call their insurance agent as soon as possible," she says.
If your loss happens at home, take the following steps to prepare for filing a homeowner's insurance claim:
Report the crime to the police. Record the names of officers and ask for a copy of the police report.
Protect your property from further damage. Make temporary repairs if necessary, and keep receipts for later reimbursement.
Create a list of stolen or damaged items. Photograph or videotape any evidence of damages or losses. Hold on to damaged items until the insurance adjuster has inspected them.
Keep receipts if you temporarily relocate. Homeowner's policies generally have a loss-of-use provision that reimburses your temporary housing costs if damage to your home forces you to stay elsewhere.
If a loss leads to a car insurance claim, collect as much information as possible at the time of the accident. That means taking down the names of all people involved as well as witnesses, the make and model of each car involved, and driver's license numbers and insurance identification information for each driver.
"It is always a good idea to contact the police so a police report can be filed," McChristian says.
Keep things moving along
Whenever you file a claim, your insurance company is required to send you any necessary claim forms within a specified period; this period varies by state.
Ask your agent what forms or documents you need to support your claim. You may need to fill out a "proof of claim" form, also known as a "proof of loss" form. This includes your receipts and any documentation substantiating your claim. Finally, obtain a copy of any police report related to the loss.
"Complete the claim form carefully," says Conarton, adding that it's important to hit all your insurer's deadlines for submitting paperwork.
McChristian agrees that failure to meet deadlines and follow rules can harm your claim. Some insurers have time limits for filing claims and submitting bills.
"Failure to provide the information your insurer needs in a timely manner could slow down a claim," she says.
As the claim proceeds, remember to keep good records so you can document the process in case any questions arise. "Get the names and phone numbers of everyone you speak with and copies of any bills related to the loss," Conarton says.
State laws require insurance companies to pay out claims promptly. The time limit varies by state, but generally it's between 30 and 45 days for an undisputed claim, according to Michael Barry, a spokesman for the Insurance Information Institute.
If you think a claim is not being paid quickly enough, contact your agent or your state insurance department.
All of your preparation and follow-through should make processing a claim much easier for both you and your insurer, Herndon says.
"Knowing your coverage and what to do if the unexpected should happen is the best way to put you on a path toward a smooth claims process," he says.