John Egan
As millions of residents along the Gulf Coast get ready for Hurricane Isaac, insurance experts are advising homeowners about steps they should take to potentially lessen the storm's fury.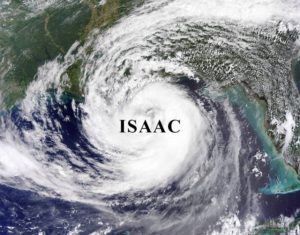 Here are nine recommendations for homeowners in Isaac's path:
Install storm shutters or cover windows before the storm hits.
Be sure there's no loose siding on your home and no damaged or diseased tree limbs over your home.
Move all of your important documents to a safe place. Take them with you when you evacuate or store them ahead of time in a safe deposit box. "Having those documents can help make sure homeowners are ready to file a claim and collect insurance for any damage that may occur," Mississippi Insurance Commissioner Mike Chaney says.
Take an inventory of your personal property, such as clothing, jewelry, furniture and computers. Leave a copy of the inventory with friends or relatives, email it to yourself or store it in a safe place.
Take photos and video of your home and the belongings inside.
Go over your home insurance policy. Check with your insurance company or agent to find out whether a hurricane deductible is included in your policy. A 2 percent hurricane deductible would require you to pay up to 2 percent of the insured value of your home instead of the usual deductible you pay when other types of claims arise.
Make sure you jot down the name and contact information for your insurance company and agent, along with your homeowner's policy number.
Thoroughly assess the damage. If the storm hits your home, prepare a list of damaged or lost items for the insurance adjuster and make two copies — one for yourself and one for the adjuster. Your list should include a description of the items, dates of purchase or estimated age, cost at time of purchase and estimated replacement cost. Collect canceled checks, invoices, receipts or other paperwork that will help the adjuster peg the value of your lost or damaged property.
Remember that homeowner's policies do not cover most flooding. You need a separate flood insurance policy to protect your home and belongings against flood damage.
Sources: American Insurance Association, Insurance Information Institute, Louisiana Department of Insurance, Mississippi Insurance Department