Asked by anonymous from an unspecified location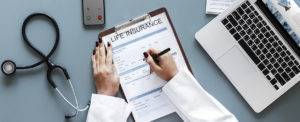 Any time you need information on a particular insurance policy, you need to contact the company that sold the policy to the individual, whether it was you or someone else. That company should have a copy on file or stored somewhere in their records. Just call the customer service number on the back of the policyholder's card or look up the insurer's number online and give them a ring.
If you're not sure which company issued the policy, consult our article entitled, What to Do When a Life Insurance Policy Goes MIA. This will give you some hints and help locating a policy you can't find following a loved one's death.
Good luck!
Please note: InsureMe Answers is not intended to be a substitute for advice from a licensed professional. For specific questions about a policy or claim, please contact your insurance agent or company.