Insurers have known for a long time that women are better drivers.
Men lead in accidents of all types, from fatal crashes to minor fender benders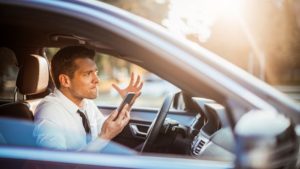 Men, maybe it's time to hand the keys to the women. According to data from the National Highway Traffic Safety Administration, we'd all be a little safer if you rode shotgun more often—or, um, permanently.
I know it's a hard truth to accept; you've prided yourself on your superior driving ability. You've even joked with the guys about your wife's highway white-knuckling. Well, perhaps your wife's caution is what distinguishes safe highway behavior from your never-met-a-lane-I-liked antics.
Insurers have known that men are a more erratic behind the wheel for a long time. That's why they typically charge men more for insurance. Insurers don't have a stake in the gender war: they simply want to price risk as accurately as they can. Doing so enables them to keep rates low for everyone, men included.
Sex of drivers involved in crashes
Fatal crashes
Male
Female
Number
Rate
Number
Rate
2005
42, 947
42.84
14, 967
14.92
2006
41, 912
41.49
14, 661
14.43
Injury crashes
Male
Female
Number
Rate
Number
Rate
2005
1,836,711
1,832
1,425,161
1,421
2006
1,762,552
1,745
1,387,324
1,366
Property damage-only crashes
Male
Female
Number
Rate
Number
Rate
2005
4,357,188
4,347
3,007,038
2,998
2006
4,232,184
4,190
2,967,964
2,922
Source: National Highway Traffic Safety Administration